Sampson's appeal to NCAA: Denied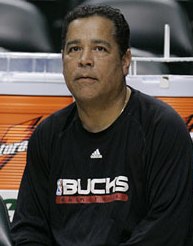 As you may recall, the NCAA levied a five-year show-cause order on Kelvin Sampson back in November, along with slapping IU with three years probation for "failure to monitor."  Essentially, this means Sampson has little to no chance at being a coach at an NCAA member school for the next five years.
But, Sampson did not agree with the NCAA's ruling. So he appealed. And today, he was officially denied.
Some more details from the Indianapolis Star:
Sampson appealed the penalties in an April hearing, saying his ban was too severe and that the original committee hearing was biased against him because a date was set before the NCAA enforcement staff issued formal allegations and before it completed interviews.

The NCAA contended that the the original findings and penalties were correct.
Nothing surprising here: it was unlikely Sampson's appeal was going to help lessen the penalties brought down upon him. Now that he's been denied, IU has no more hearings with the NCAA on the matter and he's toiling away on Scott Skiles' bench in Milwaukee, this will likely be the last nail in the coffin on the Kelvin Sampson era at IU. (Unless members of that team/Sampson/an assistant coach/a member of the athletic staff/a member of the administrative staff/a recruit does a tell-all interview or leaks something to the media. I suppose there's always a chance of that happening.)
Feels good, doesn't it?
Filed to: Kelvin Sampson