Hoosiers in the mix for 2010 five-star Barton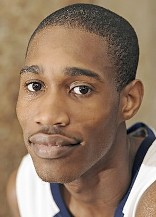 The list of suitors for 2010 Baltimore wing Will Barton is filled with some of the elite programs in college basketball.
The 6-6 Barton, a five-star recruit on both Rivals and Scout, averaged 18 points, 10 rebounds and four assists this past season at Lake Clifton en route to a 28-0 record and a state championship.
And the Indiana staff has taken notice.
"Indiana is doing a great job," Barton told Inside the Hall. "They're recruiting very hard, which is what I want."
"What makes it very good for them is that I'm not just hearing from assistant coaches. I'm hearing from Tom Crean himself, the head coach. I love that. He's a great guy, everybody knows he's a great coach. He's honest and up front with me. They check up on me when they can and they just want to let me know they are here for me."
Despite recent speculation that he is close to making a decision, Barton is taking his time and enjoying the recruiting process.
"It's crazy," he said. "Elite programs are calling. But it's exciting. I never take it for granted it and I love it."
Besides Indiana, Barton is hearing from a list of schools that includes Arizona, Kentucky, Memphis, Louisville, Villanova, Pittsburgh, Oklahoma, Florida, Tennessee and Maryland. And although his summer will be packed with AAU and camps, he hopes to take some visits when his schedule allows.
"There's definitely a chance I would go see Bloomington," Barton said. "I just gotta sit down with my mom and we've got to come up with some dates because it's so hard with playing AAU and school's not over yet. I'm just trying to figure all of that out and put something together for my visits."
+ Quotable, Will Barton on the history of IU basketball: "I know Indiana is one of the top five greatest schools as far as basketball programs in the history of college basketball, if not one. I know they have national championships. Win a lot of Big Ten titles. Been to the elite eight and Final Four a bunch of times."
(Photo credit: Baltimore Sun)
Filed to: Will Barton