Open thread: Will IU win again this season?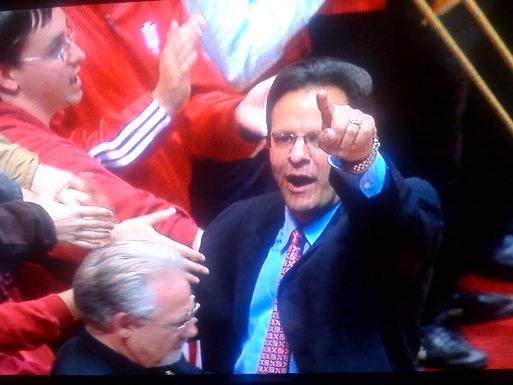 It's been a good start to the week here at ITH: Ryan's rebuttal of the totally off-base Deadspin piece, Bawa Muniru chatter, Dominique Keller's apparent hatred for IU and continuation of the EJ media tour. With another off day for our Hoosiers before Thursday's home tilt with the Badgers, it's time to open it up and get your take on a few topics.
+ Will IU win another regular season game? (For those of you without a pocket schedule handy, here are the remaining games: vs Wisconsin, at Purdue, vs Northwestern, at Penn State, vs Michigan State and at Wisconsin.)
+ A preseason poll, in which 1,021 of you voted, showed that 73% believed that IU would win 11 or more games this season. Looking back on that poll, were you A) wearing your cream and crimson sunglasses which clouded your vision and led you to believe IU would be better than this? or B) realistic with your expectations, but IU has underachieved.
+ And finally, when will Devan Dumes play again? Will it be tomorrow against Wisconsin? Or is he due another game on the pine?
Happy Wednesday.
Filed to: Devan Dumes, Tom Crean