Good, Bad and Ugly: Wake Forest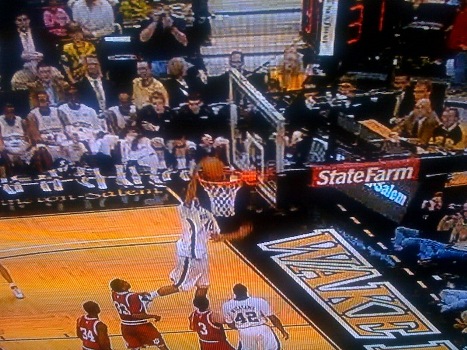 THE GOOD
I know this is going to get redundant this year as we slog through against teams with more size, more strength and more athleticism, but these Hoosier play hard. They don't give up. That's encouraging to see.
And the first 15 minutes of this game, I thought IU had a real chance to keep it respectable, maybe even lose by less than 15 points. (We even had the lead twice!) The packed in zone worked well for a bit, as Wake struggled to hit threes. But then the levee broke, and that was about that.
I was impressed with Matt Roth's range tonight as he hit 4-of-5 threes for 12 points. Get this guy with some more talent around him the next few years, and senior year he'll hopefully absolutely light it up from beyond the arc. (A blogger can dream … )
THE BAD AND UGLY
Oh-vey, where to begin. I made this comment in the live blog (FREE KORMAN) but it's a good thing the NCAA doesn't officially track dunks and alley-oops or IU might have been on the wrong side of an NCAA record. (That dunk over Matt Roth was diiirty.)
And getting into the numbers game, IU had a ridiculous 26 turnovers. (15 of those came in the first half.) But again: Let's keep this all in perspective. The Hoosiers were undersized and outmatched at every step of this game.
All and all it could have been worse, right?
Filed to: Matt Roth, Wake Forest Demon Deacons