Signing day Q & A: Jody Demling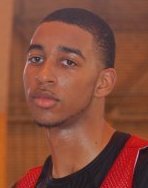 The early signing period starts Wednesday and Inside the Hall caught up with Jody Demling of The Courier-Journal to get the scoop on Indiana's class.
Jody's radio show, "Sports Night," will air a recruiting special Tuesday at 6PM that will feature interviews with Jordan Hulls, Bobby Capobianco, Christian Watford and Derek Elston. Fans in the Southern Indiana/Louisville area can hear the show on 93.9 FM and streaming is available here.
Inside the Hall: IU's 2009 class is top five nationally by just about every recruiting service out there. Where do you rank Tom Crean's first fall signing class and tell us what kind of impact fans can expect from this group.
Jody Demling: There might not be a top five or 10 guy in the class, but when you look at it as a whole this is a really, really good class and the Hoosier fans should be excited. I was talking with a couple of the guys this week and the theme that coach Crean must be preaching is "pieces to the puzzle" because several mentioned that phrase. But I think it's so true, this group is six pieces to the Indiana puzzle that Crean is trying to put together and they all seem like perfect fits for the program.
ITH: Christian Watford is the big name in the class, but a lot of fans haven't had a chance to see him play since he's from Birmingham. What's the scouting report on Watford and is he the best player in IU's class?
JD: Christian is the highest ranked guy in the class and will be a solid addition to the Hoosier program. He has a body ready for the college game, is a solid shooter and can play a number of positions. But I personally think when it's all said and done that Maurice Creek will be the best of the bunch. I love his game and his determination.
ITH: Let's talk about the three players with ties to Indiana — Bobby Capobianco (Indiana Elite), Jordan Hulls (Bloomington South and Indiana Elite) and Derek Elston (Tipton and Indiana SYF Players) — all three seem like gritty, hard-nosed kids that IU fans will embrace. What role do you see each of these guys filling?
JD: Jordan is going to be a player that the fans love. He came out of nowhere last spring and became one of the best PGs in the nation. He can fill it up from the three-point line all the way to the popcorn stand! Elston is now healthy and will be a huge addition at his position. He's a guy who can shoot from outside and bang with the big boys. Bobby is just going to be one of those guys that gets his hands dirty and bangs and bangs and bangs. Every program needs a big, strong, physical guy and that's going to be Bobby.
ITH: There was quite a bit of buzz around Bawa Muniru's trip to Oklahoma State's midnight madness. What effect, if any, will that have on his commitment to IU?
JD: I expect now that Bawa will sign with the Hoosiers and likely sometime during this week-long period. It might be towards the end, but I think it will happen. He's a bit of a project, but he is a big kid with good skills and a huge upside. He reminds me of a kid that Louisville picked up a few years back – Muhammed Lasage. And had he not had troubles with the NCAA and his eligibility, he would have been a nice pick up. Muniru will be the same and I suspect with out the troubles.
Filed to: Bawa Muniru, Bobby Capobianco, Christian Watford, Derek Elston, Jody Demling, Jordan Hulls, Maurice Creek, Tom Crean