Hoosiers gut out win in Evanston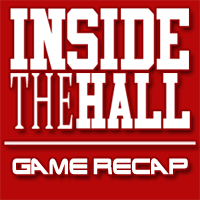 After an emotional week that ended with the resignation of Kelvin Sampson, Indiana pulled it together under interim coach Dan Dakich Saturday night in Evanston and beat Northwestern, 85-82.
Four Hoosiers (23-4, 12-2 Big Ten) were in double figures, led by Armon Bassett with 24 points.
Jordan Crawford scored 21 points, Eric Gordon had 18 and D.J. White chipped in 16 points and 11 rebounds.
"We said it was us against the world and that's how we went out here and approached it," White said. "Some of the guys were still down and I felt it was my duty to pick them up. I had to be that leader."
Indiana out-rebounded Northwestern 35-18 and hit 30 of 37 free throws.
"It was a tough week, I'm glad we got the win and we'll go from here,"Dakich said.
In a tribute to Sampson, Indiana players wrote the initials K.S. on their red Adidas shoes. Sampson's son Kellen, remained with the team in his role as a graduate manager.
The Wildcats (7-18, 0-14) had a chance to win, but Michael Thompson missed a layup with five seconds remaining and White grabbed the rebound and was fouled. White then stepped to the line to give Indiana a three-point lead with two free throws.
Kevin Coble scored a career-high 37 points for Northwestern on 12 of 16 shooting in 39 minutes.
Related:
Filed to: Armon Bassett, D.J. White, Eric Gordon, Jordan Crawford, Northwestern Wildcats