Huskies win rebounding battle, beat Hoosiers 68-63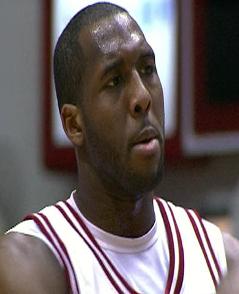 No Jerome Dyson. No Doug Wiggins. No problem for Jim Calhoun and the Connecticut Huskies.
After announcing indefinite suspensions to both players on Friday night, Calhoun's club dominated No. 7 Indiana on the glass and stunned the Hoosiers 68-63 in Assembly Hall.
The loss snapped Indiana's 29-game home court winning streak and moved Kelvin Sampson to 27-1 at home as Indiana's head coach.
"Today, the toughest team won," Indiana coach Kelvin Sampson said. "Connecticut was just tougher than we were."
The Hoosiers were out-rebounded 44-28 and shot just 37 percent from the field.
Indiana (17-2) opened the game on a 9-0 run on three-pointers by Eric Gordon, Armon Bassett and Jamarcus Ellis and looked like a team on a 13-game winning streak.
UConn (14-5), however, battled back and took their first lead at 17-16 on a three by A.J. Price. By halftime, the Huskies had built a 29-24 lead and led the rest of the way.
Craig Austrie led five Connecticut players in double figures with 15 points. Jeff Adrien and Stanley Robinson added 11 points and 11 rebounds each.
Armon Bassett led Indiana with 18 points (six three-pointers) and D.J. White collected a double-double with 13 points and 10 rebounds. Eric Gordon scored 16 points, but shot just 5 of 16 from the field and committed four turnovers.
The Hoosiers will return to action on Thursday night with a Big Ten road game against Wisconsin at 9 p.m.
Related:
Filed to: Armon Bassett, Connecticut Huskies, D.J. White, Eric Gordon