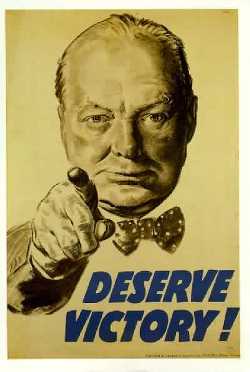 Given the difficulty inherent in any Big Ten road game, we should probably just be thankful that IU won last night. After all, the Hoosiers have a history — at least in the past few years — of struggling in Iowa's decrepit Carver Hawkeye Arena, of coming out flat and staying that way and giving inferior Iowa teams easy home wins. We should be thankful that IU won a game on the road in the Big Ten. We should be … sated.
Nonetheless, I think I speak for plenty of us when I say this: We are not, most definitely not, sated. We want more from this IU team. We deserve it.
But before we get too far into the complaints, let's get the positives out of the way:
— Jamarcus Ellis continues to be a steady presence for IU. He makes his share of mistakes — particularly frustrating is his penchant for forcing shots after unsuccessful drives, not to mention the occasional defensive lapse — but on the whole, Ellis is a solid third wheel for IU. He does the things most people think Lance Stemler does, things that don't always make it to the scoresheet, but things that are absolutely necessary to win at any level.
— Iowa's late-minutes scoring flurry was just basically ridiculous and lucky and patently silly. Never was that more evident than during Justin Johnson's angling 30-foot chuckshot that miraculously glanced off the backboard and went in. I mention this as a way of saying that, overall, the Hawkeyes probably shot a little bit better than they are — they most certainly did during the game's final stretch — and that for all of IU's faults last night they deserve credit for weathering the late storm on the road. And, above all, winning. Winning is good.
And that's just about it for the positives! A win's a win, sure, but seeing as Iowa is bad and IU is not, the game should never have been as close as it was for as long as it was. List of gripes commences after the jump.
— Hedging screens! Oh, hedging screens. If only commenters complaints about mis-hedged screens (I don't mean that derisively; I agree with every one of y'all) were dollars in ad revenue, the three of us could quit our day jobs and run ITH full-time. Sigh. I'm not sure what it is about this team's inability to hedge screens at the top of the key, but it remains a glaring weakness. How many times did D.J. White or Lance Stemler or DeAndre Thomas overplay a screen way too high, allowing for either direct entry to a rolling big man or for a wide open three in the corner? This might have to become a new site challenge: Count all the poorly defended high screen and rolls without fainting. We could make it into a drinking game, but none of us would last past the first five minutes.
Here's my pledge to our coaching staff, one that seems to know what it's doing: Please, for the love of Branch McCracken, play screens lower. Not a lot lower, mind you, but low enough so that D.J. doesn't feel the need to sprint to the center circle every time his man sets a screen 17 feet and out. This has to get tweaked, for the good of the team and for our collective sanity. We're going crazy over here.
— Other than screens, which were the most glaring issue last night, defensive rotations in general were shoddy and slow. I praised Ellis above, but he had a series of defensive lapses last night. Some were solely his fault, and some were caused by bad closeout defense. In general, IU's defense seemed eager to pressure at the top of the possession — and forced a few steals because of it — but after a few seconds and some penetration by whichever generic Iowa guard had the ball at the time, the defense was broken down and preyed upon. I like the idea of high ball pressure, but not if it allows inferior teams pathways to open looks. And yeah, closeouts are a problem. But just because this might not be the best group of individual defenders on Planet Earth doesn't mean they can't be a good defensive team, right? Right?
— A final defensive caveat: As bad as it looked, like I said, it looked even worse because Iowa shot so well from the perimeter (especially at the end of the game). I'm not intimately familiar with the Hawkeyes, but a quick glance down their lineup leads one to believe that not only will Justin Johnson not score 29 points in a game the rest of the year, but that the team won't put up those sorts of numbers again for a while. If ever.
— Now, on to the offense. My complaints, shared with Big A last night throughout the game, have to do with the way IU seems to be misusing their half court offense. There's a lot of freelancing and standing around, as Big A noticed, which is to be encouraged on the break — who among us doesn't want Eric Gordon to freelance in the break? — but which makes things look stagnant and slow on the offensive end. Gordon's first touch was an IU fan's dream: Screen, cut, catch, release, money. Far too infrequently did that combination happen after that first success. Usually, the most sophisticated offensive set was a high screen and roll, or a dump to D.J., who had serious problems with Iowa's center on the offensive end, and who usually just passed the ball back out to the perimeter. Whether this is a symptom of not having played quality defenses is up for debate, but whatever it is, IU needs to figure things out on offense. Too much standing around is a waste of the solid assemblage of talent on this team. It's a waste of Eric Gordon. And we deserve better.
As always, your thoughts, opinions, or severe ennui are welcomed in the comments.
Filed to: D.J. White, DeAndre Thomas, Eric Gordon, Iowa Hawkeyes, Jamarcus Ellis