Tentative IU recruit barnstorming tour dates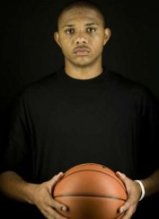 Get out your calenders and save the date. Six incoming IU players (Eric Gordon, Jamarcus Ellis, Eli Holman, Jordan Crawford, Brandon McGee and DeAndre Thomas) will be coming to a gym near you for the annual IU recruit barnstorming tour.
Tentative dates, but no times or locations, have been announced:
August 2: New Albany
August 3: Batesville
August 7: North Daviess
August 9: Muncie
There will also be a stop in Indianapolis. We'll have more details as soon as they become available.
Among the things we'll be interested in seeing:
Is Jordan Crawford ready to step in and contribute immediately?
Is Jamarcus Ellis the slasher and playmaker that IU desperately needs?
Has DeAndre Thomas trimmed down enough to be a factor? What do we have in Brandon McGee and Eli Holman?
Is Eric Gordon really THAT good? Wait, we already know the answer.
(Via The Hoosier Scoop.)
July 10th update: According to a report on Peegs, there will be a game August 4th in Fort Wayne. Additionally, the game in New Albany will be held at New Albany High School. Normally that game is held at IU Southeast.
Filed to: Brandon McGee, DeAndre Thomas, Eli Holman, Eric Gordon, Jamarcus Ellis, Jordan Crawford