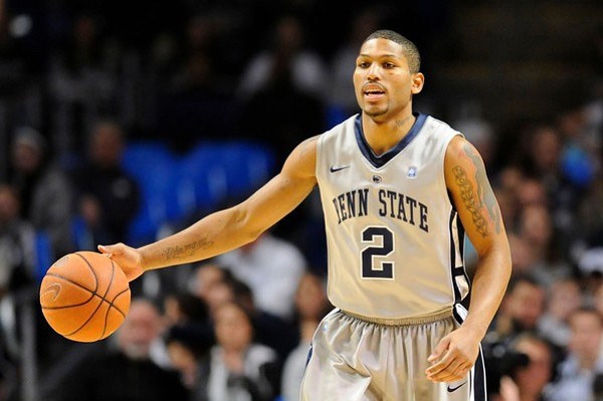 With the start of college basketball season on the horizon, we'll be taking a long look at the conference at large as well as Indiana's roster over the next month. Today, we continue our look at the Big Ten with the Penn State Nittany Lions.
What a difference a year makes. After Penn State finished the 2012-13 season with a meager 10-21 record and 2-16 mark in conference play, the Nittany Lions showed last season they could be a formidable threat under Pat Chambers.
They pushed Indiana to the wire in State College. They beat Indiana in Bloomington. They also beat NCAA tournament squads Ohio State (twice), Nebraska and Mount St. Mary's en route to a 16-18 (6-12) record and a berth into the College Basketball Invitational — their best season since 2010-2011.
Of course, that's all in the past. But entering year four at Penn State, Chambers has proven he can make the Nittany Lions competitive in the Big Ten. And this season, the Nittany Lions could surprise, once again.
The big, glaring loss from last season's team, though, is that of guard Tim Frazier, one of the all-time Penn State greats. The all-time assists leader at the school, Frazier provided the Nittany Lions with both on-court and off-court leadership — he was the team captain for three years, too. His loss leaves a lot to be made up for this season.