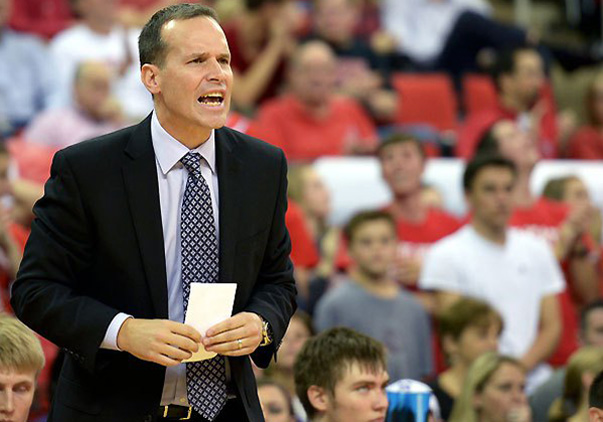 With the start of college basketball season on the horizon, we'll be taking a long look at the conference at large as well as Indiana's roster over the next month. Today, we continue our look at the Big Ten with the Northwestern Wildcats.
Welsh-Ryan Arena has a new high-definition, 23-foot wide video scoreboard.
It will have little to do with Northwestern's on-court play, but for those witness to the archaic, somewhat laughable screen that still hung from the rafters just last season, it's symbolic of the program's shift from Bill Carmody to Chris Collins: Modernity is the new rule.
Freshman Vic Law, a local product from St. Rita, arrives as the program's top recruit in two decades (Evan Eschmeyer, 1993) — and just maybe its best ever. Law figures to draw the starting wing spot for Collins and be a top contributor from the get-go. Northwestern loses veteran Drew Crawford (15.7 PPG) off a team with limited bodies last season, but JerShon Cobb (redshirt senior, 12.2 PPG) and Tre Demps (reshirt junior, 11.0 PPG) return. They were the only other double-digit scorers for Collins during the 2013-2014 campaign.
Down low, Alex Olah is back for his junior season. At 7-foot and 265 pounds, he's a bruiser and tough cover. Olah made great strides last season, developing more of an offensive game and improving his field goal percentage (41.5 percent to 50.9 percent). Olah also became a more respectable shooter from the charity stripe (58.3 percent to 68.0 percent) and proved a modest threat from distance (30.3 percent) for a player his size. He'll be essential for the Wildcats during the physical Big Ten season on both ends of the court (block percentage of 6.3).