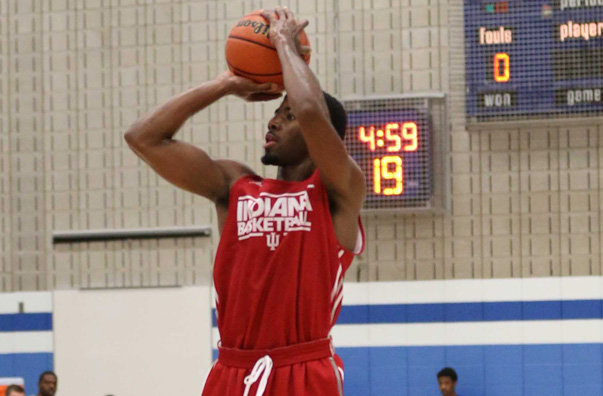 With the start of college basketball season on the horizon, we're taking a long look at the conference at large as well as Indiana's roster this month. Today, we continue our look at Indiana's roster with Robert Johnson.
Robert Johnson's commitment to Indiana in September of 2013 was a stabilizer for the program's class of 2014 recruiting efforts. After James Blackmon Jr. opted to reopen his recruitment a little more than a month before, the Hoosiers entered last fall without a commitment.
Johnson was a player the Hoosier staff scouted heavily in the summer and his strong play with the Boo Williams Nike Elite Youth Basketball League team boosted his national profile significantly. In order to land Johnson, Indiana had to go into Richmond, Virginia and beat out the likes of North Carolina, Virginia and Florida State, which was no easy task.
When it came time for Johnson to make his announcement, most had him pegged for North Carolina, which made his decision to don the cream and crimson a major recruiting coup for the program.
So why was Indiana the right place for Johnson? Simply put, he felt like he was really needed in Bloomington.