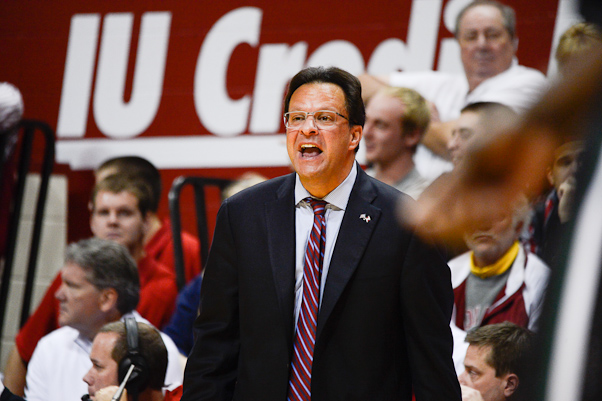 Indiana officially tipped off the 2014-2015 season earlier today with its first practice in Assembly Hall. Afterward, Tom Crean talked to IUHoosiers.com and provided some observations from the opening practice, which we've transcribed below:
On what most excites him about this group:
"Well it's always going to be spirited. There's no doubt about that and it's going to be exciting. I loved the retention that we had when we did some offensive things at the beginning of practice from the summer, but the most exciting thing for me was how guys continued to compete when fatigue came.
"We didn't always play as smart and we didn't always play as efficient, but we continued to compete. And we'll clean up the skills, but the competition now and guys really being able to get after it and get after one another and play to win, that's something that is an acquired trait. You've got to have something inside of you, but you've got to be willing to bring it out and you've got to be willing to bring it out in others. I thought we took some steps towards that in this first practice."