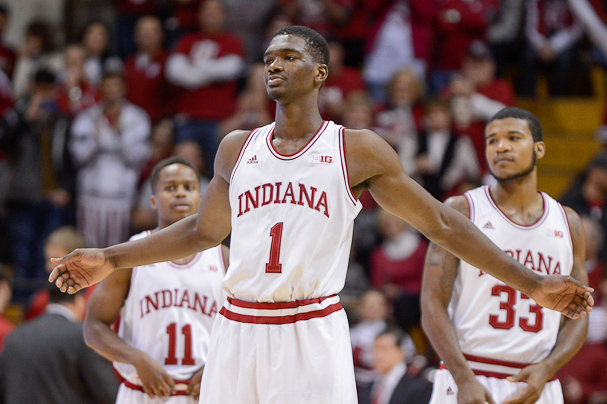 With his decision to enter the NBA Draft now in the rearview mirror, the question of whether Noah Vonleh will be back in Bloomington next season has been answered. What hasn't been answered, and won't be officially until Thursday, June 26, is which franchise will select Vonleh in the 2014 NBA Draft.
In our latest edition of draft watch, we take a detailed look at where Vonleh's stock stands following his lone season in Bloomington:
Projections
ESPN: (7) Draft Express: (7) NBADraft.net: (6) Sports Illustrated: (8)
· Analysis: Since our last update before the Big Ten tournament, Vonleh moved up a spot in ESPN's rankings, down a spot in NBADraft.net rankings and down two spots in the SI rankings.
We won't have a good idea on which teams could potentially target Vonleh until after the NBA Draft lottery, which takes place on May 20. Right now, however, he's a consensus top eight pick if you go by the four major mock drafts we've been tracking for most of the season. Those projections are consistent with the feedback Vonleh says he got from NBA.
"I heard I'll be somewhere in the lottery, but that's unknown," Vonleh said on Thursday. "I've got to go into workouts and showcase my skills and hopefully end up where I want to be."