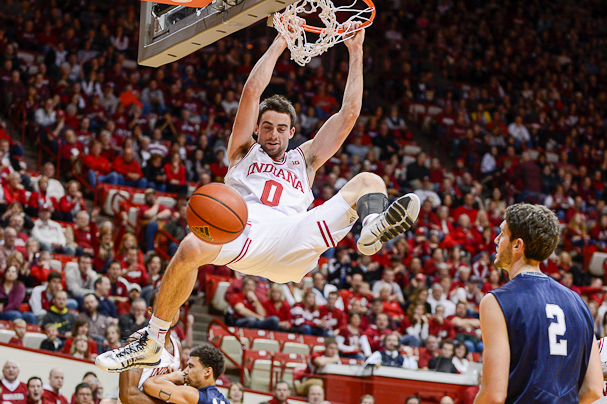 Indiana coach Tom Crean walked into the locker room and saw Will Sheehey getting mobbed by his teammates.
It was Feb. 27, just six days ago, and the Hoosiers had just defeated then-No. 20 Iowa, 93-86, in Assembly Hall. And Sheehey, Indiana's lone fourth-year senior on scholarship, had just recorded a career-high 30 points, along with three assists, against the Hawkeyes.
As Crean walked in only minutes after the buzzer, he saw his players "going crazy" for Sheehey. They were so excited, Crean recalled, for his career-best performance in one of his final games in Assembly Hall.
"He deserved it more than anyone," sophomore Austin Etherington said.
But what caught Crean's eye as the players congratulated Sheehey was the senior's reaction to the attention. He deflected the praise to guards Evan Gordon and Yogi Ferrell for their passing and getting the Hoosiers open, controlled looks on a night in which a high-tempo game could have resulted in an ugly offensive effort. It's exactly what Crean wanted to see.