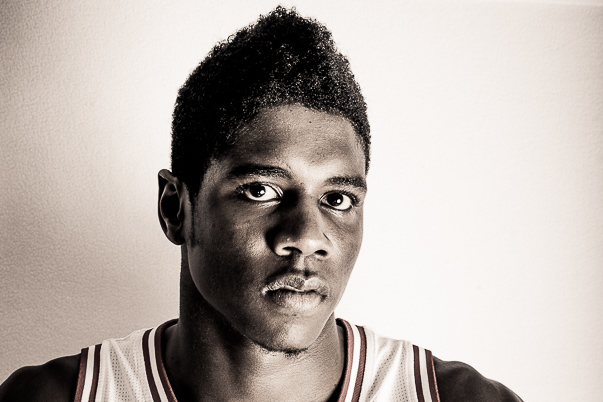 With the start of college basketball season on the horizon, we're taking a long look at the conference at large as well as Indiana's roster this month. Today, we continue our look at Indiana's roster with Hanner Mosquera-Perea.
Hanner Mosquera-Perea is the Colombian Question Mark.
Any strong prognostications on just what to expect from the junior this season seems a fool's errand. It's not that he won't or can't take a leap closer to his potential. It's just his career has been one incident after another, and you start to wonder if he can ever take his gladiator body and couple it with adequate court awareness and fundamentals to become a reliable frontcourt factor.
The nine games missed as a freshman due to a misguided NCAA judgement. The DWI a season ago. And most recently, the missed Canada trip due to visa issues.
It's reasonable to expect Mosquera-Perea to start. It's reasonable to expect he'll be better. But just how much better is the unknown right now.
To spend more time on the court, it'll help if he cuts down on fouls (6.1 per 40 minutes, second worst on team behind Devin Davis at 7.4) and turnovers (25.7 turnover percentage, second worst on team to Davis at 25.8 percent). Tom Crean likes his teams to get to the line. More court time for Mosquera-Perea, who led the team in free throw rate (117.5) and shot it decent from there (72.3 percent) should mean more points, especially if he's getting easy dump-off and putback opportunities from Indiana's perimeter threats as they take it into the paint.