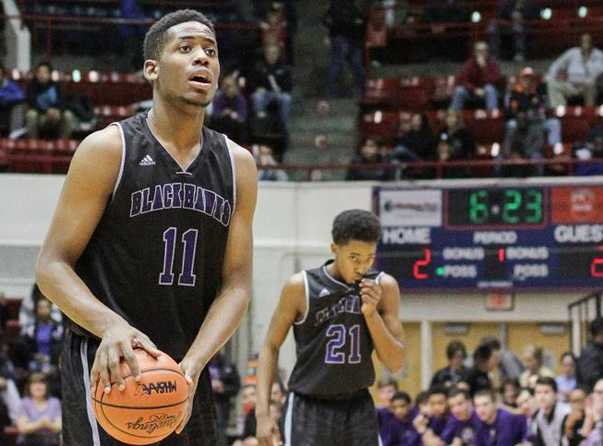 Class of 2014 Bloomfield Hills forward Yante Maten, the Gatorade Player of the Year in Michigan, committed to Georgia on Saturday night.
Maten announced the news on his Twitter account and his high school coach, Duane Graves, confirmed the commitment to Inside the Hall.
"In Georgia, he found a school that best fits his wants and needs," Graves said. "Educationally and athletically. I think it's a great school. He couldn't go wrong with any decision he made with all of the great schools that liked him."
Indiana had Maten on campus recently for an official visit after offering him a scholarship on an in-home visit in late March. Maten received a scholarship offer from Michigan State last week, but ultimately chose the Bulldogs.
He also had offers from Colorado, TCU and Utah, among others.
Graves said the offers from Indiana and Michigan State were certainly appealing to Maten and made it tougher for him to make a decision as the process moved on.