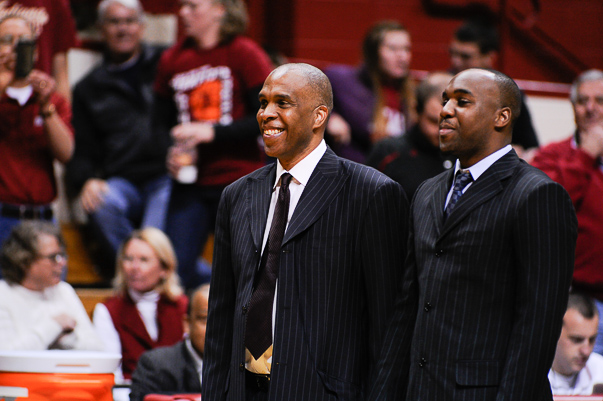 As Mike Davis prepared to walk onto Branch McCracken Court 12 minutes before tipoff on Monday night, the former Indiana coach looked up and smiled.
The long, winding road the 54-year-old Texas Southern coach has endured had taken him back to Bloomington — the place where his head-coaching career began more than 14 years ago.
His trip onto the Assembly Hall floor slowed as he reminisced with former co-workers. By the time he finished the pregame greetings, the buzzer signaling the end of warmups blared. He still was smiling.
"It's just great to be back," Davis said. "I wanted to bring my family back. Indiana has shown so much love for me. I'm where I am today because of Indiana basketball."
When Davis resigned as the Indiana basketball coach after the 2005-2006 season, after six rocky seasons that included an NCAA Final Four trip and two seasons of missing the NCAA tournament completely, Davis's career went on. Though he went on to coach UAB, a Conference USA school, and now Texas Southern, a SWAC school, he said he held no animosity against Indiana.