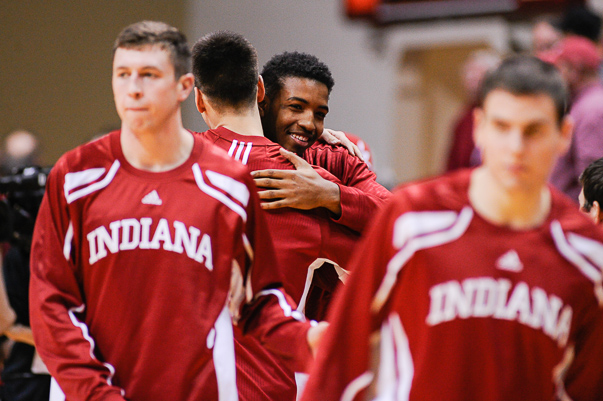 Indiana sophomore forward Devin Davis was back in Assembly Hall on Saturday night as a spectator for the Hoosiers' game with Lamar.
Shortly before 7 p.m., Davis walked into Assembly Hall with his father, Devin Davis Sr., and into the Indiana locker room. During pregame warmups, Davis wore earplugs as he watched at midcourt with assistant coaches and team physician, Steve Ahlfeld.
Davis was seriously injured on the morning of Saturday, Nov. 1 in an accident near Memorial Stadium that also involved teammate Emmitt Holt. Holt was suspended four games.