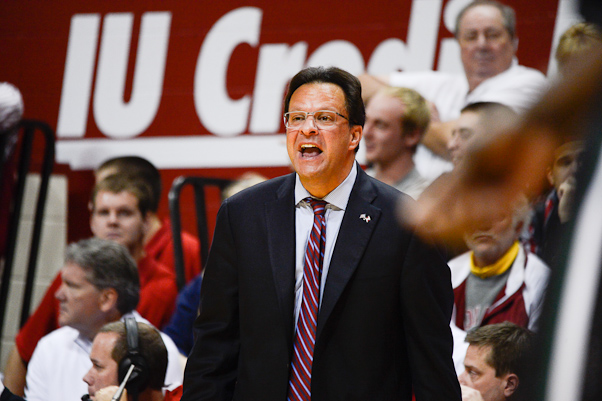 After the game, Indiana coach Tom Crean opened his press conference with the blunt words that summed up the night.
"I've never been involved in a game where a team was as different in one half as they were in the other today," he said.
He was angry, disappointed, embarrassed. In the Hoosiers' true lone away game of the non-conference season, his team was within four points at halftime against the No. 5 Syracuse Orange.
By the final buzzer, Indiana had lost, 69-52.
From the start of that second half, Indiana had gone from potentially upsetting the team that knocked them out in last year's NCAA tournament to going back to the drawing board. What changed?
"I just felt like we got away from what was working for us in the first half and that's why they got the lead and stretched it out," freshman Noah Vonleh said. "In the first half, we were establishing it in the post, catching it in the high post, looking for guys in the corners, the wings, attacking, everybody was getting fouled. We were in the bonus early.
"But when the second half started, we just started settling for 3-pointers, and that's not where our game plan is."
Crean could sense by the time his team left the locker room for the second half that something was wrong. His team was quiet. Too quiet.