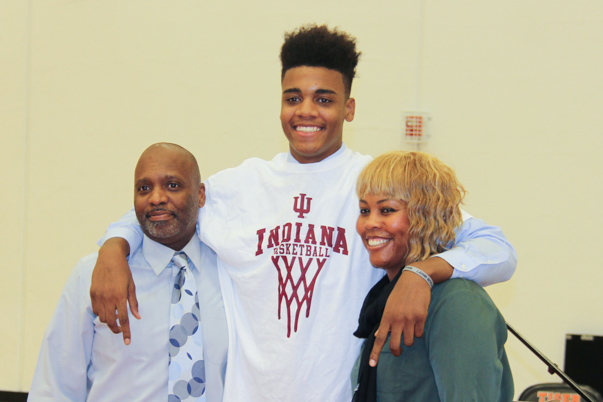 Class of 2015 Waynesville (Mo.) forward Juwan Morgan committed to Indiana on Wednesday night. Afterward, he addressed the assembled media at his high school.
Here's a full transcript of the press conference:
Q. Reiterate again some of the factors involved in your decision to select Indiana.
Juwan Morgan: Well first off, academics was always the first thing because I do want to get my degree, but also things such as player development, impact on the court as soon as I get there and kind of the family feeling about the team. Those were some big things for me in the decision.
Q. Talk about your visit to Indiana and how that swayed you to make your final selection.