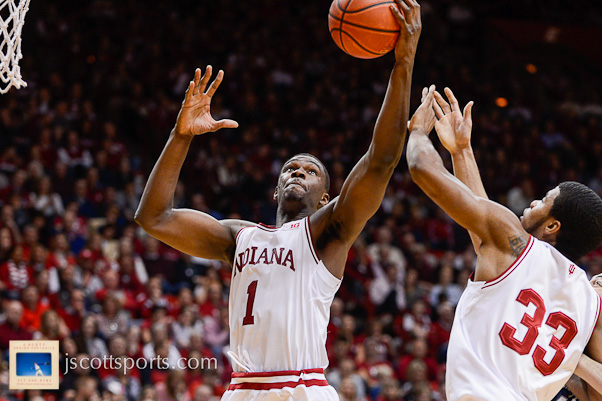 Only eight days remain until the 2014 NBA draft at the Barclays Center in Brooklyn and Indiana's Noah Vonleh, the Big Ten freshman of the year, continues to workout for teams drafting high in the lottery.
In our latest edition of draft watch, we provide the latest on Vonleh's draft stock, look at where he has worked out over the past couple of weeks and more:
Current projections
· ESPN's Chad Ford: (5) to Utah
· Yahoo! Sports Marc Spears: (5) to Utah
· Sports Illustrated's Chris Mannix: (7) to Los Angeles Lakers
· Draft Express: (5) to Utah
· NBADraft.net: (5) to Utah
Completed/scheduled workouts
· June 2: Sacramento
· June 4: Los Angeles Lakers
· June 9: Orlando (unconfirmed by team)
· June 11: Boston
· June 16: Utah
· June 18: Philadelphia (unconfirmed by team)
The Orlando workout was reported by ESPN's Jeff Goodman as one that Vonleh had scheduled, but it does not appear that the Magic are publicizing any of their draft workouts this season. The Philadelphia workout, reportedly scheduled for today, was reported by Marc Spears of Yahoo! Sports.