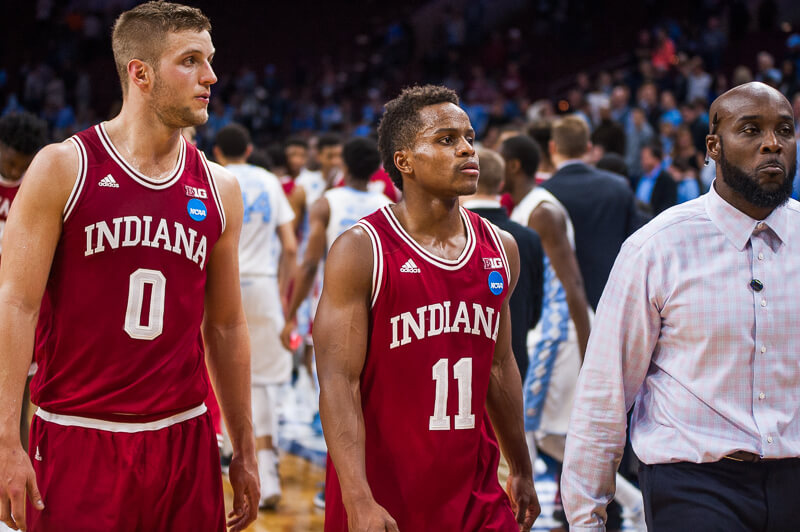 Thoughts on a 101-86 loss to the Hoosiers:
North Carolina couldn't shoot, and yet here was Marcus Paige dropping three … after three .. after three … after three. The Tar Heels were hot from distance from the start and it was an early nail in the coffin for Indiana's hopes at its first Elite Eight berth under Tom Crean. The Hoosiers went down by 10 with 9:49 to go in the first half and never got any closer the rest of the way.
"We haven't shot like that all year," Roy Williams told Crean as they shook hands after the game.
North Carolina entered the game shooting just 31.4 percent from distance. The Tar Heels finished off the Hoosiers' season by hitting 55 percent (11-of-20) from distance. It wasn't all that sunk Indiana. Entering the game as the fourth best offensive rebounding team in the country, the Tar Heels snagged almost half their misses (47%) and even got three rebounds on multiple possessions in the second half. Their free throw rate was 53 percent and they hit 26-of-33 from the charity stripe. They turned it over on just 13 percent of their possessions. North Carolina scored 1.42 points per possession and shot an effective field goal percentage of 60.
Add it all up and Indiana simply was outplayed from start to finish.