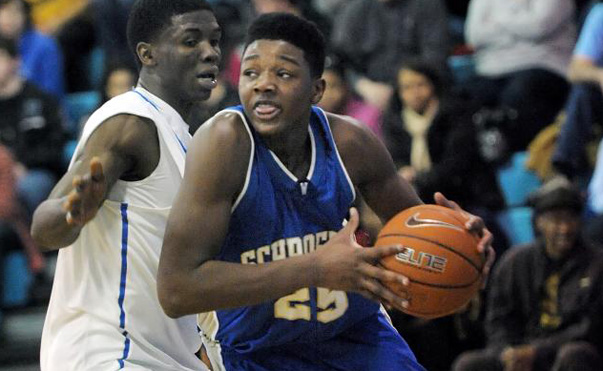 When Emmitt Holt chose to attend Vermont Academy for a postgraduate year after his senior season at Webster Schroeder (N.Y.). High, Holt had little hesitation in becoming a class of 2015 recruit.
"I felt for playing and academically in college, it will help me get my head on straight," Holt told the Democrat and Chronicle when he made the decision in July.
After the 6-foot-7, 225-pound forward averaged 19.8 points, 14.6 rebounds and 5.0 blocks per game in his final high school year, over the summer, Holt worked on his game, picked up multiple mid-major offers and even trimmed his list to 10 schools as recently as a couple of weeks ago.