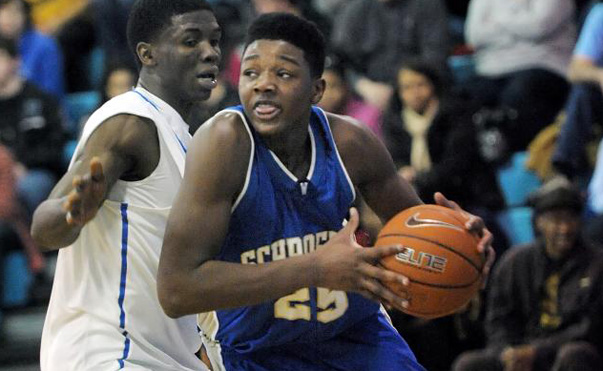 Indiana's 2014 recruiting class has a sixth member.
Emmitt Holt, a 6-foot-7, 225 pound forward from Webster (N.Y.), is coming to Bloomington as a member of IU's 2014 class rather than moving to the class of 2015 and attending Vermont Academy, Inside the Hall has learned.
Holt confirmed the commitment on his Twitter account along with the following message:
"My parents always told me that the worst feeling in life is to look back and say "I wonder" because once doors close it's rare they are reopened," he wrote.
"Today I would like to announce that I have committed to Indiana University. I want to take the time out to thank God for giving me this opportunity along with my family, coaches, friends and everyone that has supported me along the way. #NewBeginnings #GoHoosiers."
Holt, who reportedly wears a size 18 shoe and has a 7-foot-3 wingspan, is expected to add depth, rebounding and toughness around the rim.
In his senior season at Webster Schroeder, Holt averaged 19.8 points, 14.6 rebounds and five blocks and was a finalist for the Mr. Basketball award in New York.
He also had a highly successful AAU season, which culminated at the AAU Nationals in July in Louisville where he averaged 21 points, 13 rebounds and 4 blocked shots in nine games as his Albany City Rocks team finished second in the event.