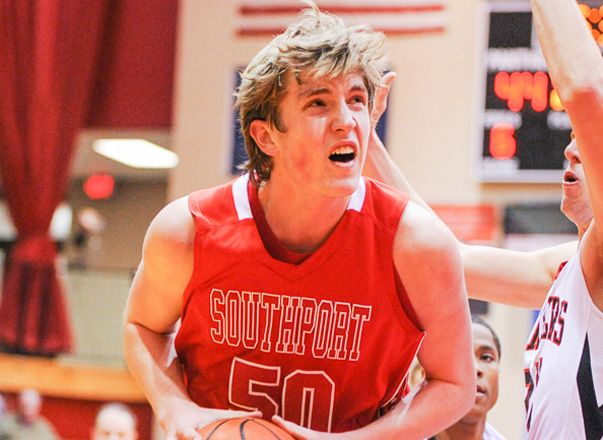 Finding a skilled big man on the recruiting trail is a difficult task, but Indiana is hoping that one of the top post players in the class of 2016 chooses to stay home.
On Tuesday, Tom Crean offered a scholarship to Southport's Joey Brunk, a 6-foot-9 center who is on the rise nationally. In the latest 247Composite rankings, Brunk is slotted as the No. 68 player in the country and the No. 10 center in his class.
"I've had a little bit of contact with them, on and off, as the high school season went on," Brunk said of the Hoosiers. "IU was one of the first schools to text me after June 15, during that period. And then coach Crean was at my game (in Indianapolis) and he's been watching me and he's been closer than what I think.
"He's been watching film and that kind of stuff. And he watched my last game, said he was impressed with my work ethic and how much better I've gotten and thinks that I'd be a good fit."
The last game that Brunk is referencing was last weekend in Indianapolis at the adidas Invitational during the first evaluation period.
Less than two days after his strong showing in that event with Grassroots Indiana, Brunk was having a conversation with Crean, who delivered a scholarship offer.