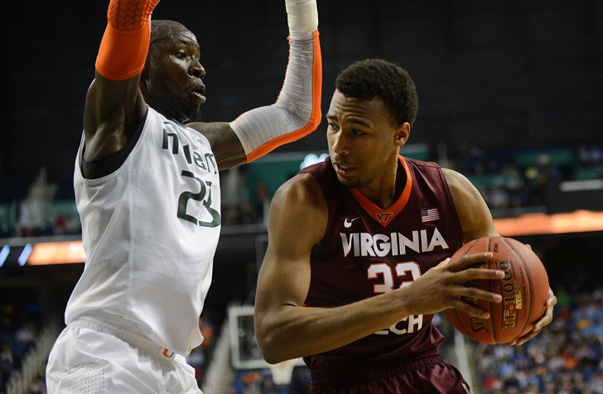 As one of the top available transfers still on the board this spring, Indianapolis native Trevor Thompson is a priority for three Big Ten schools, including Indiana.
The Virginia Tech transfer averaged five points and 4.7 rebounds per game as a freshman and at close to 7-feet and 220 pounds, he's viewed as a player who can make an impact beginning in the 2015-2016 season.
His father, Ryan, a former MLB outfielder who was drafted by the Toronto Blue Jays and spent time with the Mets, Indians, Astros, Yankees, Marlins and Brewers, told Inside the Hall recently that a variety of factors went into his son's decision to leave Blacksburg and pursue a new opportunity.
Among the factors mentioned were inconsistent playing time and being too far from home. Virginia Tech finished 9-22 and fired James Johnson at the end of the season, which made the decision to leave an even easier one.
"I want his college experience to be fun and enjoyable and I just didn't sense that was happening for him," he said. "And that's an issue. It became really, really frustrating for the kid. I really wanted him to have fun and he didn't."
After receiving interest from numerous high major schools, Thompson is now focused on Indiana, Purdue and Ohio State.