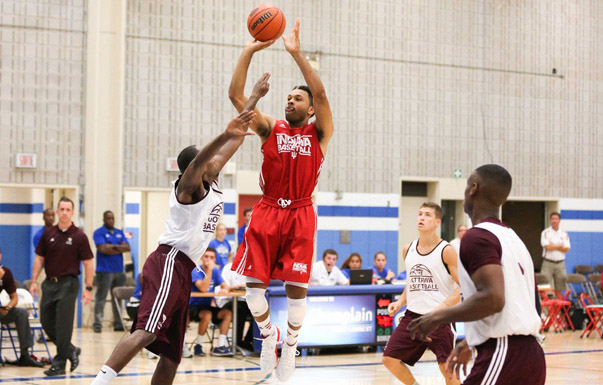 With the 2014 version of Hoosier Hysteria just a day away, the Inside the Hall team looks at three things to watch in Assembly Hall:
· A bigger focus on basketball: Hoosier Hysteria is never short on entertainment and there will be plenty of pyro and bright lights to ensure that element is still present, but you can also expect some enhancements to make the event better from a basketball perspective.
For example, the 3-point shootout is expected to be preceded by shooting drills so that the participants — James Blackmon Jr., Robert Johnson, Yogi Ferrell, Nick Zeisloft, Max Hoetzel and Collin Hartman — are ready and warmed up before any shots go up.
Hysteria is also expected to include a brief scrimmage and a dunk contest. But unlike the last two years where the event seemed to drag on at times, this year's version will focus more on shooting and tightening the script. It will be, we're told, an "ode to fans." — Alex Bozich
· A chance to get a first glimpse at offseason progress and the newcomers: Indiana's trip to Canada in August gave us a sneak preview of what to expect heading into the 2014-2015 season, but neither Emmitt Holt or Hanner Mosquera-Perea made the trek, which still leaves some intrigue heading into Saturday.