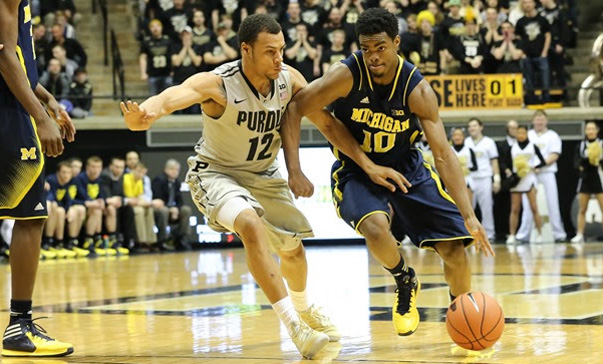 With the official start of practice less than four weeks away, UM Hoops and Inside the Hall have again partnered to bring you a preseason breakdown of the top 25 players in the Big Ten for the 2014-2015 season.
Our selection process involved much deliberation to arrive at a list we hope will provide plenty of reaction and debate. The series will be broken into five parts and our third installment of players 15-11 is available below: (Previously: 25-21, 20-16)
15. Rayvonte Rice, Illinois (6-foot-4, guard, senior)
32.7 mpg, 15.9 ppg 6.0 rpg, 1.5 apg, 1.7 spg, 48.0 eFG percentage
Rayvonte Rice hit the ground running at Illinois. He helped the Illini dominate their non-conference schedule and his scoring average sat at 19 points per game after piling up 29 points in a win over Indiana to open Big Ten play. Then came the rapid regression toward the mean as Rice only averaged 13.8 points per game with just a 42.9 effective field goal percentage in Illinois' final 21 games. He's still the No. 4 returning scorer in the conference, but if Illinois wants to play in the the NCAA tournament then Rice is going to have to make adjustments and find ways to be more efficient in Big Ten play during his second and final season in Champaign.