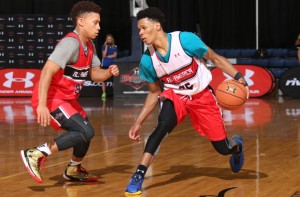 2017 point guard and IU recruiting target Trevon Duval (Newark, NJ) scored 11 points and dished out five assists in his Team Lillard's 89-85 loss to Team Africa in the adidas Nations third place game last Monday evening. Watch his ...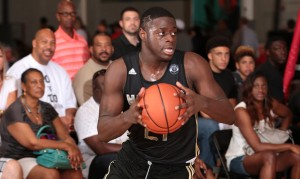 One of the summer's premier events, adidas Global Nations, wrapped up yesterday at Cerritos College in Norwalk, California and several IU recruiting targets took part in the four-day event. Here's a look at how several prospects being recruited by IU performed: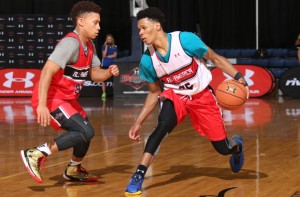 Indiana offered scholarships to a pair of class of 2017 point guards on Monday, according to reports. The two new offers went to Trevon Duval of St. Benedict's Prep (N.J.) and Matt Coleman who played at Maury in Norfolk, Virginia, but ...