Per IU media relations: Indiana University fans wanting one final opportunity to meet the 2011-12 men's basketball team which advanced to the Sweet Sixteen, will have the opportunity on Thursday, April 26 when the IU Varsity Club presents the Men's ...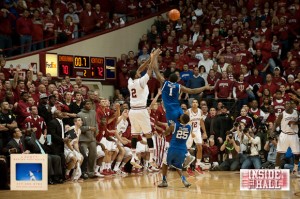 Take a look back at some of the top moments and photos from the 2011-2012 season in our embedded photo gallery after the jump. (Note: Prints of many of the photos are available for purchase at JScottSports.com.)
Do you remember the last Indiana team to start a season 11-0? Some of you may. Others, like myself, were not alive to witness it. The answer is the 1975-76 national championship team — also the last team in college ...