The Minute After: UIndy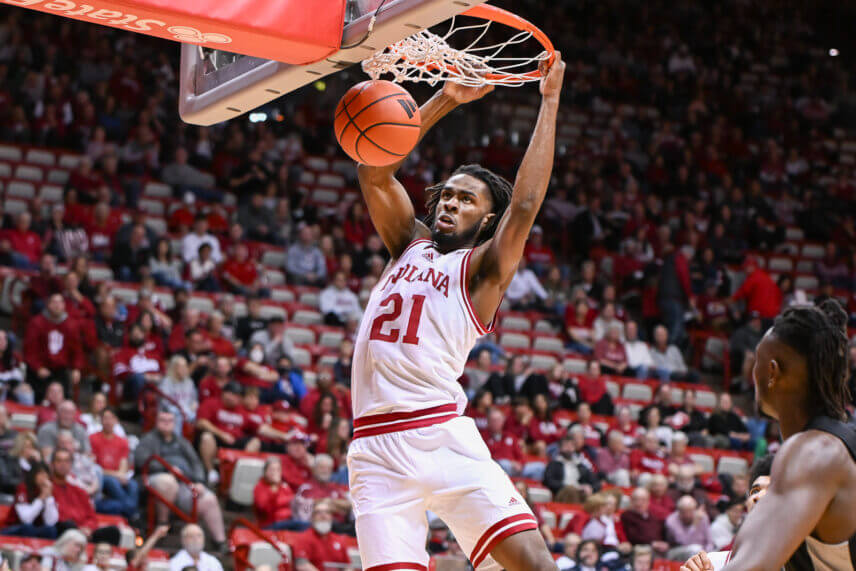 Thoughts on a 74-52 win against UIndy:
It was a forgettable first half to start the 2023-24 season.
Indiana's new starting lineup of Xavier Johnson, Trey Galloway, Malik Reneau, Mackenzie Mgbako and Kel'el Ware looked lost, a step slow everywhere. They lacked any cohesion and rhythm. Johnson and Mgbako miscommunicated on two occasions, IU's veteran point guard passing it to where he thought the 5-star freshman was going, but didn't. Outside of a spunky, energetic second unit — more on them later — this was some seriously ugly basketball. By the time the dust settled on the first half, Indiana scored just .70 points per possession and turned it over on 20 percent of its trips. The Hoosiers made only 5-of-11 (45.5 percent) from the line and shot just 10-of-31 (32.3 percent) from the field. Indiana trailed the Division II Greyhounds by two at half, 27-25.
But Indiana shook off the cobwebs in the second half and got a better effort all around en route to a comfortable 22-point victory. The Hoosiers made things easier on themselves by getting out and going, as 22 of their 49 second-half points came on the break. Half of those 22 points (11) came via defense turning into offense, the Hoosiers scoring on UIndy turnovers.
"The real Coach Woody came out," Anthony Walker said of the locker room at halftime. "He wanted us to play Indiana basketball."
Walker's energy was a catalyst for the second unit, one also featuring Gabe Cupps, CJ Gunn, Anthony Leal and Payton Sparks. That unit felt more in synch and inspired in this matchup. Gunn buoyed the offense in the first half,  leading all Indiana scorers with seven points. Leal dove to the floor for a loose ball in the second half. Cupps followed that up with a stretch of impressive defensive possessions.
"His effort and defensive pressure is contagious to all of us," Gunn said of Cupps after the contest.
If you were hoping for a new-look offense from the Hoosiers today, it's not there yet. And it remains to be seen just how different it's going to look. When Indiana's starters played in the halfcourt, things at times felt like a carbon copy of last season. Instead of Trayce Jackson-Davis getting the ball down low on the left block, it was Reneau. He would go to work as the others spaced the perimeter, little movement off the ball to be found. Indiana also continued its low-volume 3-point shooting. The Hoosiers took just four total in the first half, missing all of them. They finished the game 3-of-10 from distance. UIndy, on the other hand, had more makes (six) than Hoosier attempts in the first half from distance and finished the contest with 35 long-range shots.
Ware (6-of-10) and Mgbako (5-of-11) led all IU scorers with 14 a piece. They looked more comfortable as things opened up in the second half. Reneau (5-of-9) scored 12 points and was the only other Hoosier in double figures.
Indiana has a challenging non-conference schedule ahead in the coming months. A matchup against highly-ranked UConn tips just three weeks from today. How quickly can Indiana gel before then? That's anyone's guess at this point. But it's clear this team is still a work in progress with plenty of room to improve.
Filed to: University of Indianapolis Greyhounds