Indiana remains a No. 10 seed in updated ESPN bracketology for 2024 NCAA tournament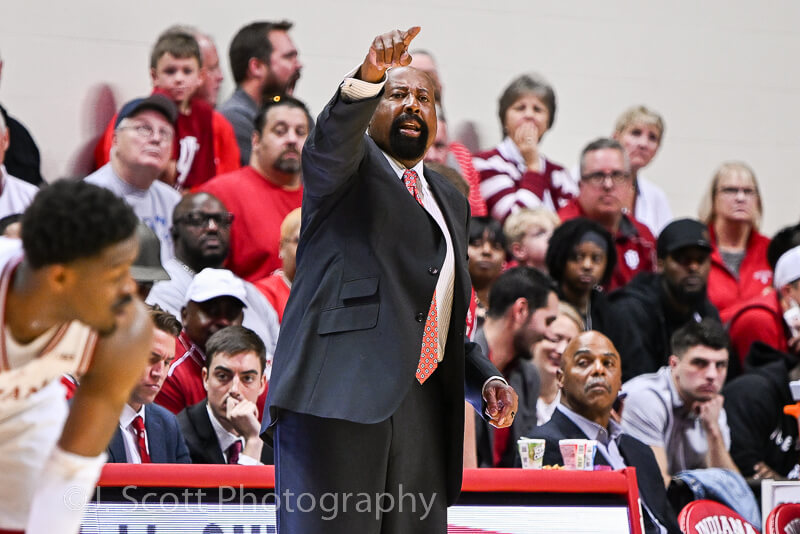 The latest ESPN bracketology for the 2024 NCAA tournament was released Tuesday morning.
And Indiana remains a No. 10 seed in the latest projections from Joe Lunardi.
With less than two months remaining until the tip-off of the 2023-24 regular season, Lunardi projects seven Big Ten teams to make the tournament.
The Hoosiers, currently ranked No. 31 in Bart Torvik's projections for next season, are the No. 10 seed in the South Region. Indiana is one of the "last four byes," along with Xavier, Florida and Clemson.
Lunardi projects Purdue and Michigan State as No. 1 seeds, Illinois as a No. 5 seed, Wisconsin as a No. 7 seed, Maryland as a No. 8 seed and Northwestern as a No. 9 seed.
Rutgers and Ohio State are among the "first four out" and Iowa was placed in "next four out" category.
Kansas, Indiana's opponent at Assembly Hall on Dec. 16, remains the top overall seed in Lunardi's projections. UConn, IU's opponent in the Empire Classic in November, is a No. 2 seed.
Lunardi also projects Indiana non-conference opponents Wright State (No. 15 seed), Morehead State (No. 16 seed) and Auburn (No. 7 seed) as NCAA tournament teams.
Indiana will begin off the 2023-24 season on Nov. 7 against Florida Gulf Coast at Assembly Hall.
Filed to: