Television designations, tip times now set for 2023 Empire Classic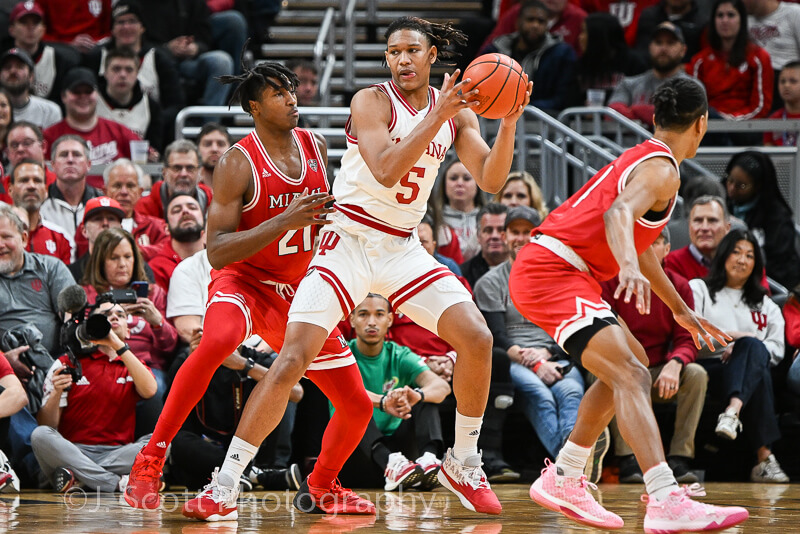 Despite the Big Ten's breakup with ESPN in its new television rights deal, Indiana will play at least a couple of games on the World Wide Leader's family of networks this season.
The Gazelle Group, organizers of the Empire Classic, announced television designations and tip times for this year's Empire Classic at Madison Square Garden in New York.
Confirmed TV Coverage and Tip-Off Times!

?? November 19th

? 1:00pm ET (ESPN)
UConn vs. Indiana

? 3:00pm ET (ESPN)
Texas vs. Louisville

?? November 20th:

? 4:30pm ET (ESPNU)
3rd Place Game

? 7:00pm ET (ESPNU)
Championship Game

— Empire Classic (@EmpireClassicBB) September 6, 2023
Indiana will play defending national champion UConn on Sunday, November 19 at 1 p.m. ET on ESPN.
The second game on Sunday of the four-team event will be Texas vs. Louisville. The Longhorns and Cardinals are scheduled to tip at approximately 3 p.m. ET on ESPN.
Monday's third-place and championship games will air on ESPNU. The third-place game is scheduled for a 4:30 p.m. ET tip and the championship game is set for 7 p.m. ET.
Tickets are already on sale for this year's Empire Classic (VividSeats affiliate link).
While Indiana's 2023-24 non-conference schedule has already been announced, the Big Ten has yet to announce dates for the 2023-24 conference schedule.
The Hoosiers will play Iowa, Michigan and Northwestern at home only. IU's away-only Big Ten opponents are Illinois, Michigan and Rutgers.
Indiana will play Maryland, Minnesota, Nebraska, Ohio State, Penn State, Purdue and Wisconsin home and away.
The Big Ten announced the conference schedule last year on September 8. It announced the television schedule on September 22.
Filed to: 2023 Empire Classic