National basketball recruiting analyst says upcoming September weekend "looms large" for IU basketball recruiting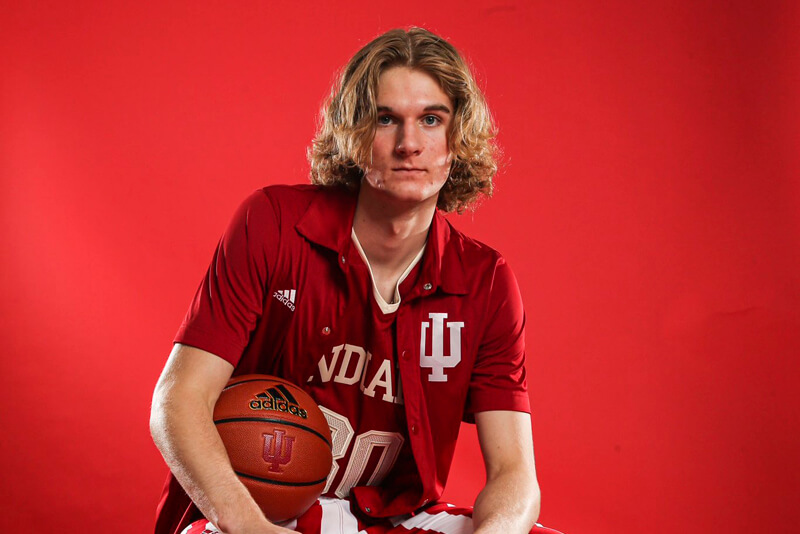 Indiana basketball has an impressive list of visitors expected to visit campus next month.
But the weekend of September 8 is shaping up to be a pivotal weekend for the program's recruiting efforts in the 2024 class.
A trio of Montverde Academy (Fla.) prospects – Liam McNeeley, Derik Queen and Curtis Givens III – will be on the IU campus for official visits.
Eric Bossi, a national analyst for 247Sports who is also one of the most well-respected recruiting voices in the country, broke down the importance of the weekend on the latest edition of College Basketball Recruiting Weekly.
Here's everything Bossi had to say on the topic:
"The weekend of September 8, in particular, looms large," Bossi explained. "On that weekend they will be hosting five-star Liam McNeeley and five-star Derik Queen for their second official visits and they'll also be hosting four-star point guard Curtis Givens for a visit. So that's a big one especially when you look at McNeeley. Because McNeeley is a guy that I think they have emerged as a clear leader for. Texas and some of the other schools are in there, but I really like the chances for Indiana with him. And it fits with what they're expecting to lose and come back next year.
"The presumption is that Mackenzie Mgbako will be a one-and-done player and I think you can slide a guy like McNeeley, who can shoot and could even play some small-ball four in a pinch, right into that spot to fit him," Bossi continued. "Derik Queen, of course, they're presumably in a battle with Maryland and Houston on that one. So having him back on campus is a big deal. And Curtis Givens is a guy who I think is going to take a little bit more so perhaps they can set the bar on him.
"They're kind of all over the place and that weekend is going to be the really big one. But it's most important for where they stand with Liam McNeeley and really try to lock that up and make sure that they get him done."
McNeeley and Queen will be making their second official visits to Bloomington. It will be the first trip to IU for Givens.
In the latest 247Composite rankings, McNeeley is the No. 8 player, Queen is No. 10 and Givens is No. 59.
The Hoosiers are still looking for their first commitment in the 2024 recruiting class.
Filed to: Curtis Givens III, Derik Queen, Liam McNeeley