Four Big Ten programs ranked in The Athletic's preseason top 25 for 2023-24 season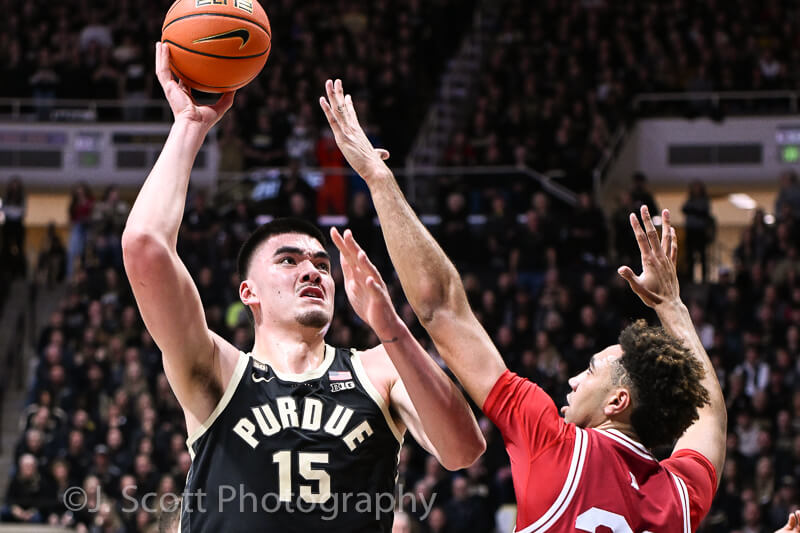 The Athletic released its preseason top 25 for the 2023-24 early Monday morning and four Big Ten programs are ranked.
Last season's Big Ten champion, Purdue, is the highest-ranked Big Ten team at No. 4. The Boilermakers return most of their nucleus from last season's team, including national player of the year Zach Edey.
Michigan State is just behind Purdue at No. 6 in The Athletic's rankings. The Spartans lost Joey Hauser, but return Tyson Walker, AJ Hoggard, Malik Hall, Jaden Akins and welcome a strong recruiting class to East Lansing.
Illinois checks in at No. 14 in The Athletic's rankings. The Fighting Illini lost Matthew Mayer and Jayden Epps from a team that finished last season No. 35 in the KenPom rankings. But Brad Underwood brings back a strong core, including Terrence Shannon Jr., Dain Dainja and Coleman Hawkins.
The fourth Big Ten team in The Athletic's rankings is Wisconsin. The Badgers check in at No. 15 after missing the NCAA tournament last season. Greg Gard returns Tyler Wahl, Chucky Hepburn, Connor Essegian and Chucky Hepburn and landed St. John's transfer AJ Storr.
Kansas, an IU non-conference opponent, is The Athletic's preseason No. 1. The Jayhawks will come to Assembly Hall on Saturday, December 16.
Indiana's Empire Classic opponent, UConn, is No. 7 in The Athletic's rankings. The Huskies are the defending national champions. Another potential Empire Classic opponent, Texas, checks in at No. 24.
Auburn is No. 23 in The Athletic's rankings. The Tigers and Hoosiers will face off on Saturday, December 9 in Atlanta at the State Farm Center.
According to The Athletic's rankings, Indiana could face four preseason top-25 teams in non-conference play.
The 2023-24 college basketball season begins Monday, November 7.
The Athletic's preseason cbb top 25

1 Kan
2 Marq
3 Duke
4 Pur
5 Tenn
6 Mich St
7 UConn
8 Zona
9 Creigh
10 Bay
11 Nova
12 FAU
13 Hou
14 Ill
15 Wis
16 UK
17 Zags
18 UNC
19 Mia
20 UCLA
21 A&M
22 Mary's
23 Tex
24 Aub
25 UVA

via @CJMooreHoops & @Sam_Veceniehttps://t.co/JzVTJKhbcv

— Brendan Quinn (@BFQuinn) August 28, 2023
Filed to: 2023-24 Big Ten preview