Hoosiers in the NBA: Five former IU players currently in playoff contention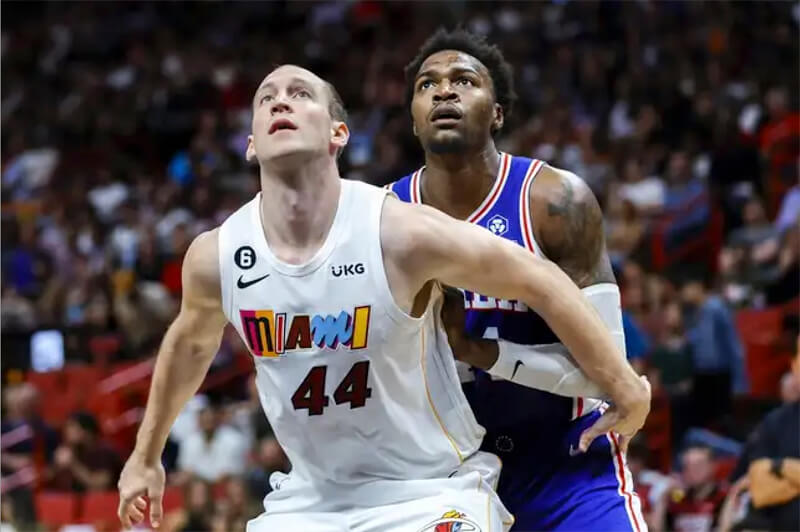 We'll check in periodically on former IU players in the NBA throughout the 2022-23 season in our "Hoosiers in the NBA" series.
With the NBA regular season nearing its conclusion, it's time for our third update.
Eric Gordon – Los Angeles Clippers
2022-23 stats (66 games): 12.7 points, 2.7 assists, two rebounds in 28.8 minutes per game
Gordon was traded from Houston to Los Angeles at the trade deadline and has had three games for the Clippers with 20 or more points. The former IU guard is shooting a sizzling 44.6 percent on 3s with the Clippers. He's started eight of the 19 games he's played since the trade and is averaging 11.6 points for Los Angeles, where he began his career in the 2008-09 season.
O.G. Anunoby – Toronto
2022-23 stats (64 games): 17.0 points, 5.1 rebounds, 1.9 assists, 1.9 steals in 35.7 minutes per game
The Raptors sit in ninth place in the Eastern Conference as of Tuesday morning and will be a play-in team when the playoffs begin. The only question is whether the Raptors will finish as high as 7th or as low as 10th. As for Anunoby, he's questionable for Tuesday's game against Charlotte due to an ankle injury according to a report from The Athletic. The 25-year-old is shooting a stellar 39.5 percent on 3s this season and is one of the best wing defenders in the league.
Romeo Langford – San Antonio
2022-23 stats (40 games): 7.1 points, 2.8 rebounds, 1.2 assists in 19.8 minutes per game
Injuries continue to be problematic for Langford, now in his fourth NBA season and on the last year of his rookie contract. The New Albany product has battled various injuries this season and has appeared in just over half of San Antonio's games. The Spurs are 20-58, which is the third worst record in the NBA. Langford is shooting 47.4 percent from the field and only 27.6 percent on 3s. He'll be a free agent this offseason.
Victor Oladipo – Miami
2022-23 stats (40 games): 10.0 points, 3.4 assists, 3.1 rebounds, 1.3 steals in 26.4 minutes per game
Oladipo is averaging in double figures for the Heat, but his shooting numbers this season are poor. The former All-American is shooting just 38.7 percent from the field and 30.9 percent on 3s. He's made two starts for the Heat this season. The 30-year-old will have a role for the Heat in the playoffs, but Miami is likely going to be a part of the play-in rather than a protected seed. Currently, the Heat are two games behind Brooklyn for the No. 6 seed.
Thomas Bryant – Denver
2022-23 stats (58 games): 9.8 points, 5.7 rebounds, 0.5 assists, 0.5 blocks in 18.3 minutes per game
Bryant was traded from the Lakers to Denver prior to the deadline and his minutes have taken a nosedive for the Nuggets. Bryant was playing 21.4 minutes per game for the Lakers, but is averaging only 10.8 minutes in Denver. His efficiency numbers have also fallen off. Bryant was shooting 65.4 percent from the field for Los Angeles and is shooting just 46.7 percent for the Nuggets. Bryant, however, should have a chance at a deep playoff run. Denver is currently the No. 1 seed in the Western Conference.
Cody Zeller – Miami
2022-23 stats (13 games): 5.8 points, 4.2 rebounds in 14.1 minutes per game
After appearing in 27 games last season with Portland before suffering a season-ending injury, it looked like Zeller's NBA career might be coming to an end. He sat idle for most of this season as a free agent before Miami signed him in February. The former IU center had his best game of the season to date on Saturday against Dallas. Zeller scored 20 points in 29 minutes in a 129-122 victory against the Mavericks. Zeller is shooting 57.4 percent from the field and 70 percent from the free throw line.
Filed to: