Q & A: Payton Sparks discusses IU commitment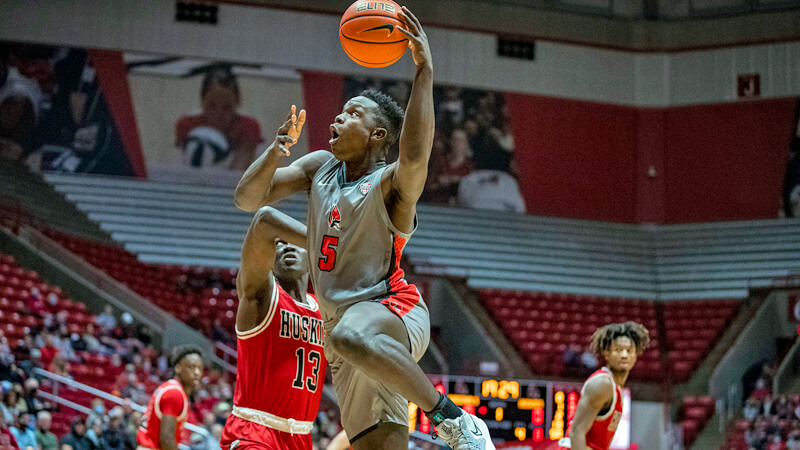 Ball State transfer Payton Sparks committed to Indiana on Wednesday morning and is the first offseason transfer portal addition for the Hoosiers.
Inside the Hall spoke with Sparks about his decision to commit to the Hoosiers, Mike Woodson and much more. Our full Q & A is available below:
ITH: Why did you decide to go into the transfer portal and why was Indiana the choice for you?
Payton Sparks: "I went into the transfer portal because I wanted to play at the highest level of college basketball. I wanted to go power five. To do that, I chose IU. I feel like they have a great offense and it's a great fit for me on defense, too. And the people at IU are great in general. I feel like the people at IU really care and really mean what they say. I just felt at home when I was making the decision."
When you entered the portal, you had a lot of interest. How did you manage that process and decide which schools you wanted to consider?
"Really just talking with God and talking with my parents and figuring out which schools I wasn't interested in and the ones I was and what fit me. I just kept narrowing it down and had it down to a few schools and kept talking with my parents and I felt like IU was the best choice for me."
What was the visit like on Monday? What did you learn that made you feel comfortable to go ahead and commit?
"I went down there not knowing what was going to happen. I knew IU was a great place and has a lot of tradition and all of that. And I went down there and got a feel for how life is there on a day-to-day basis and just met a whole bunch of people. I'm a big relationship guy. Meeting all of the guys down there, it really made it feel like I was home when I went down there. It was a great visit."
The roster is still in flux for next season. What do you think the roster will look like and how do you see yourself fitting in?
"The roster, we don't know yet who is staying or going. We'll be ready to work. I know we'll be ready to battle every game. I feel like I fit in great. With my playing style, I can do the things that coach (Mike) Woodson was talking about when I came in for the visit. I feel like I can help the program with everything. Just being competitive, I just want to win. And I feel like IU is a great place for that."
What does it mean to you to be able to play for Indiana as someone who grew up in the state?
"IU has always been a dream school growing up. I watched all of the greats come through. And just being able to get a chance to even come to IU has been mind blowing for me. It's been crazy. IU was just a dream school for me and I couldn't pass up on that chance."
What are your impressions of Coach Woodson thus far?
"My interactions have been great with him. He's been straightforward with me. I love that when someone is telling the truth. It's been nice. He's a truthful guy and he really cares about the people around him. I feel like he's a great guy."
(Photo credit: IU Athletics)
Filed to: Payton Sparks