News and notes from Mike Woodson's radio show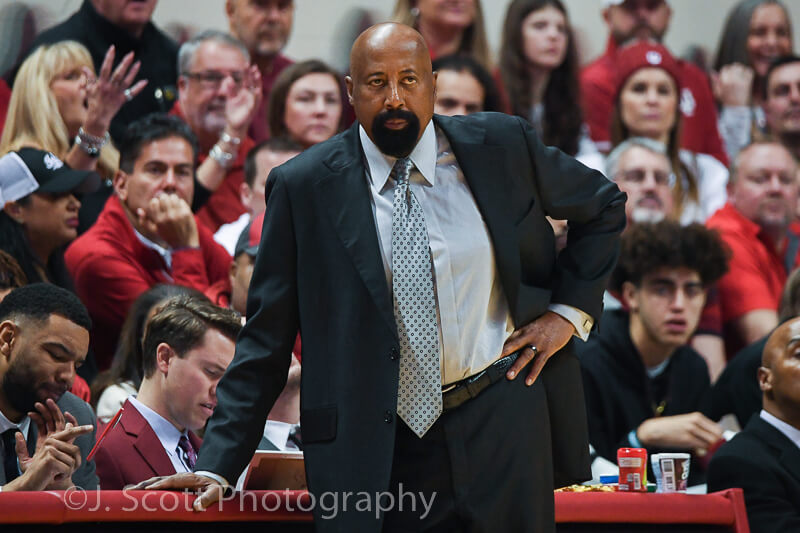 "Inside Indiana Basketball with Mike Woodson" returned for the second episode of 2023 on Monday night from Southern Stone restaurant in Bloomington.
This week's show recapped losses to Iowa and Northwestern and previewed upcoming games at Penn State and Saturday's Wisconsin contest at Assembly Hall.
• On the start of the Iowa game: "The practice time that we put it, it showed from the very beginning when the ball was thrown up. We did everything that we set out to do. Our defense was really good and offensively, the ball was moving and we were executing."
• Woodson said that IU is playing defensively "in spurts." Woodson said that playing defensively in spurts "gets you beat."
• Woodson said IU gave up an "unnecessary" bucket to close the first half against Northwestern. He called that the "biggest bucket of the game." Woodson called that a "momentum builder" for Northwestern.
• Woodson said that IU has to be "solid defensively throughout the game." Says IU cannot "play in spurts."
• Woodson said that IU had a "pretty good practice" on Monday, but the team has to show it in the games and for 40 minutes.
• Woodson said that "anytime you lose games, you hope that your team doesn't crumble." Woodson said that IU's players are still competing and adds that he's "not going to let them" stop competing.
• Woodson said that IU has lost two key guys, but "our opponents don't care about that."
"The next guy has to be ready to play and step up."
• Woodson said he thought CJ Gunn and Malik Reneau stepped up on Sunday against Northwestern.
• Woodson said that turnovers and fouling have both been issues so far in Big Ten play.
"To me, we're beating ourselves. I'm not taking anything away from our opponents.
• Woodson also said that IU isn't competitive enough "for 40 minutes".
"We're not playing hard enough. And that's on me. I've gotta get these cats playing hard for 40 minutes."
• Woodson said "I've never been big on zones" but he has some coaches on staff that believe in it.
"Make no mistake about it, you still have to be a good man-to-man team."
• Woodson on the losses: "It ain't panic mode. I'm not that type of coach."
• Woodson said he thought Jalen Hood-Schifino played well against Northwestern, but "I want more."
He said Hood-Schifino's turnovers were "terrible" and also mentioned that Hood-Schifino had some missed defensive assignments.
"He can't walk away from that game and think it's OK."
• Woodson said that Trayce Jackson-Davis hasn't been able to practice much. Woodson said TJD didn't want to come out of the Iowa game and he didn't even ask him if he wanted to come out against Northwestern.
• Woodson said that he will have to figure out a way to get TJD some breaks inside games and needs to "protect" him as he realizes it's a long season.
• Woodson on Jordan Geronimo: "I look at how he finished the season last year and it was really promising. I gotta help Jordan, I do. I brought him in this evening before I came over (here) and sat with him. This is your opportunity to shine and help us."
• Woodson says "you have to have a different mentality" when you go on the road.
• Woodson said that he made it clear "to the commissioner" that what Fran McCaffery did in Thursday's game was unacceptable.
• Woodson asked about this team's offensive success: "It's been great, but it's all about defense to me."
Filed to: Mike Woodson