Report: Big Ten-ACC Challenge will end after this season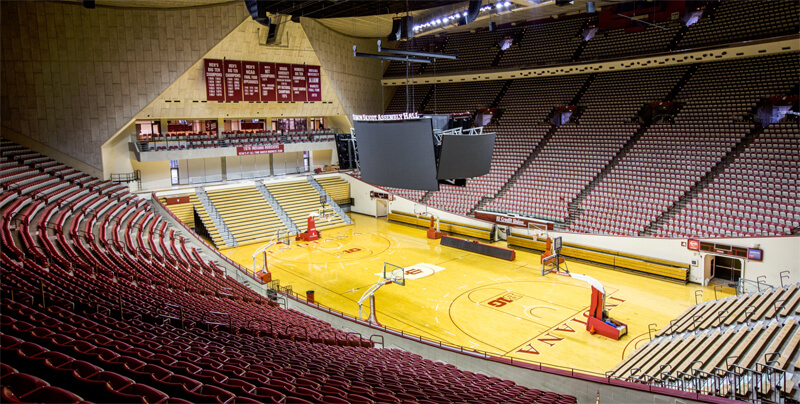 The Big Ten-ACC Challenge is ending after this week, according to longtime college basketball reporter Andy Katz.
The event is expected to be replaced by an ACC-SEC Challenge, according to Katz.
This week's Big Ten-ACC Challenge is the 23rd year of the event. Indiana plays North Carolina on Wednesday night at Assembly Hall.
The Hoosiers are 8-13 all-time in the event.
The move to end the challenge is not surprising. The Big Ten recently announced a new media rights package beginning in the summer of 2023, which did not include ESPN.
The end of the Big Ten-ACC Challenge will leave a significant hole in Indiana's non-conference schedule moving forward.
According to Katz, this move could open the door for a challenge between the Big Ten and the Big 12, which has been a part of an annual challenge with the SEC.
Here is the full schedule for this year's Big Ten-ACC Challenge:
Monday, November 28
Minnesota at Virginia Tech
Pitt at Northwestern
Tuesday, November 29
Syracuse at Illinois
Maryland at Louisville
Penn State at Clemson
Virginia at Michigan
Wake Forest at Wisconsin
Georgia Tech at Iowa
Wednesday, November 30
Ohio State at Duke
Purdue at Florida State
Rutgers at Miami
North Carolina at Indiana
Michigan State at Notre Dame
Boston College at Nebraska
Filed to: Big Ten-ACC Challenge