How to watch Indiana's two exhibitions and regular season opener on B1G+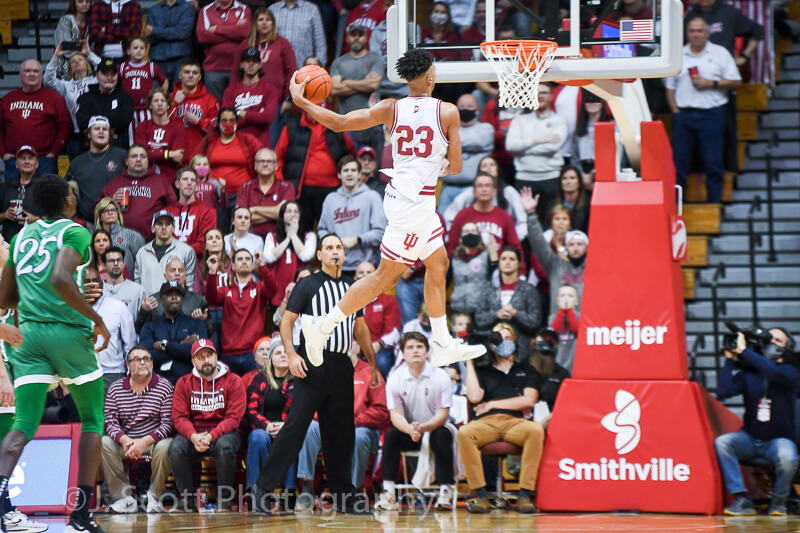 It's an annual point of contention for Big Ten basketball fans: early season games on B1G+.
The league doesn't air any football games on its direct-to-consumer product, B1G+. Instead, it utilizes overflow channels to show multiple football games on BTN simultaneously.
That isn't the case for other sports, which are often sent to B1G+ when multiple games are scheduled at the same time. The service requires an additional subscription which begins at $9.95 per month.
This distribution method will continue in the coming years with the Big Ten's new media rights agreement. As part of the new agreement, "as many as 47 regular-season men's basketball games (32 conference and 15 non-conference) and 30 regular-season women's basketball games (20 conference and 10 non-conference)" will be available only on Peacock, NBC's streaming platform. The Big Ten and NBC have not announced which tier of Peacock will include Big Ten content.
The new media rights deal doesn't begin until next summer. In the interim, there's a highly anticipated basketball season that tips off Saturday.
Both of Indiana's exhibition games – Marian University on Oct. 29 and Saint Francis on Nov. 3 – along with its regular season opener against Morehead State on Nov. 7, will only be shown live on B1G+. Replays, however, may be available on BTN in days after those three games.
That leaves fans wishing to watch the two exhibition games and the season opener live with three options: a school-specific, conference or sport-specific subscription to B1G+. There's also the option of listening to the IU radio network or the student broadcasters on WIUX.
The B1G+ school-specific pass is $9.95 monthly or $79.95 annually. The B1G+ conference pass is $14.95 monthly or $119.95 annually. The sport-specific pass for all men's and women's basketball content on B1G+ is $54.99 annually.
According to the women's basketball schedule, 10 IU women's games are scheduled to be broadcast on B1G+.
In total, the $54.99 option includes the two IU men's basketball exhibitions, the regular season men's basketball opener, 10 women's basketball games and all other men's and women's basketball content on B1G+ this season.
The most cost-efficient way to access just the three IU men's basketball contests is the monthly school-specific pass for $9.95.
B1G+ can be watched on most browsers and has apps available on Android phones/tablets, iOS, Apple TV, Roku, Firestick and Xbox.
More frequently asked questions on B1G+ are addressed here.
Filed to: