2022-23 ITH Season Preview: Nebraska Cornhuskers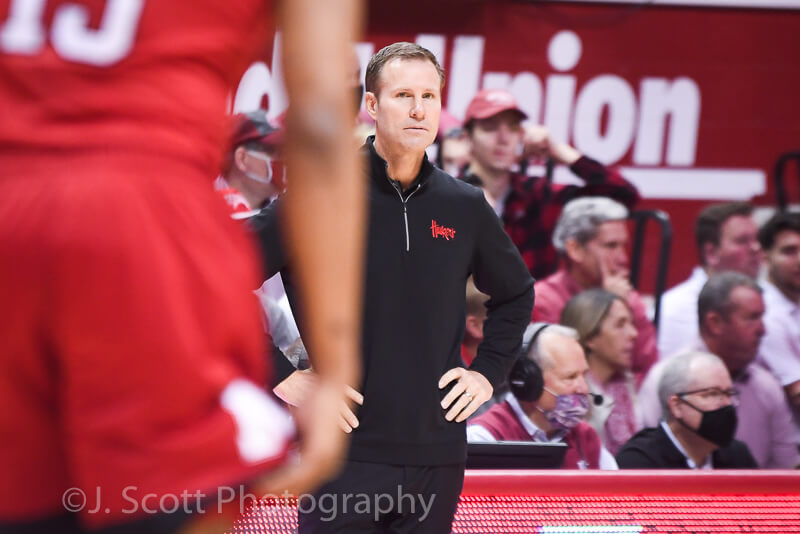 With the start of college basketball season on the horizon, we'll look at the conference at large and Indiana's roster over the next month.
Today, our team previews continue with Nebraska.
Previously: Northwestern
In the past three seasons, Nebraska has won a total of nine Big Ten games. The Cornhuskers finished last in the conference with a 10-22 record in the 2021-22 season with a 4-16 mark in conference play.
In a make-or-break season for head coach Fred Hoiberg, the roster is stacked with big, experienced players from around the country. However, Nebraska hasn't made it past the first round of the Big Ten tournament in three years, and hasn't reached the NCAA tournament since 2014.
Despite six newcomers — four of whom are transfers — the Cornhuskers remain largely unproven going into the 2022-23 season.
To be anywhere close to successful, they need to make up for the losses of top scorers and guards Bryce McGowens (16.8 ppg) and Alonzo Verge Jr. (14.5 ppg), as well as guard Trey McGowens and starting forward Lat Mayen. To put it simply, Nebraska has a lot of holes to fill.
While solid players with promising performances at their previous schools, the four incoming transfers will have to adjust to the rigors of Big Ten play. That makes it difficult to predict how their skills will translate.
Senior Sam Griesel out of North Dakota State is the most promising of the transfers. The 6-foot-7 guard could fill one of the empty starting spots after averaging 14.3 points and 6.6 rebounds per game last season.
Junior forward Juwan Gary arrives with NCAA tournament experience. Gary, a transfer from Alabama, played with the Crimson Tide against Notre Dame in the first round of last year's NCAA tournament. Gary put up 10 points and four rebounds.
The 6-foot-6 Gary averaged 6.5 points and 3.4 rebounds per game last season. He could play alongside senior forward Derrick Walker, the only Cornhusker to start all 32 games last season while averaging 9.5 points and six rebounds per game. Look for Wilhelm Breidenbach, a former top 150 recruit, to compete for minutes at the four. He averaged 3.7 points last season, but played in just 10 games due to a leg injury.
The only other returning Cornhusker who even played all 32 games last season is sophomore guard C.J. Wilcher, and it wouldn't be surprising to see him take on a starting role. While he only started two games, he averaged 24.6 minutes per game and put up 8.1 points per game for the fourth-highest mark on the team.
Other Nebraska transfers include graduate student guard Emmanuel Bandoumel from Southern Methodist University and 6-foot-11 sophomore forward Blaise Keita from Coffeyville Community College.
Bandoumel averaged 10.6 points per game last season and made 70 3-pointers. Last year, Nebraska's most successful shooter from beyond the arc was Wilcher, with 52 3s.
As a team, Nebraska shot a grim 32 percent from 3-point range for 13th in the conference last season, and will be looking to improve that number any way it can. Bandoumel could be the answer.
Junior guard Keisei Tominaga, a staple from last year, is a returning player to keep an eye on for consistent appearances. Tominaga started 11 games and played in 30, averaging 5.7 points per game. He also ranked third on the team with 36 3-pointers.
Tominaga has had impressive summer experiences in the past few years, both of which have added to his playmaking abilities at Nebraska. In 2020, he competed for his home country of Japan in the Olympics in 3×3 basketball, helping the team reach the medal round. In 2021, he played for Japan in the FIBA Asia Cup, scoring 33 points with eight 3-pointers in one game against Australia.
Nebraska also has the chance to be bolstered by two notable incoming freshmen in guards Ramel Lloyd Jr. and Jamarques Lawrence. Lloyd Jr., a four-star recruit, was ranked No. 88 by ESPN in the 2022 recruiting class, and Lawrence was ranked among the top 250 seniors by 247Sports.
The Cornhuskers have more overall height in their roster this season, which will be an important factor in improving their rebounding. Nebraska ranked 13th in the league last season in offensive and defensive rebounding percentage.
Bottom line: Nebraska will again look like a different team following significant roster turnover. Top players have moved on, and it remains to be seen whether or not incoming players will be able to perform in the Big Ten. Nebraska finished in the bottom half of the conference in 3-pointers, rebounds and opponent points allowed. After finishing 4-16 in conference play, it would seem the Cornhuskers could really only go up. But with so many new pieces, it's tough to predict.
Quotable: "Our guys continue to go out there and do things the right way and I couldn't be more proud of how they continued to battle and finished the year off the right way with playing our best basketball of the season. And that's something again that we can really build towards next year. These guys, hopefully when we take this program to where it's never been, can look back on this, say they played a big part in it because they really helped our young guys understand and realize what it's all about when you play basketball the right way, which our guys did really this last month." – Hoiberg following Nebraska's loss to Northwestern in last year's Big Ten tournament.
Filed to: 2022-23 Big Ten preview, Nebraska Cornhuskers