Mike Woodson discussing non-conference series with Louisville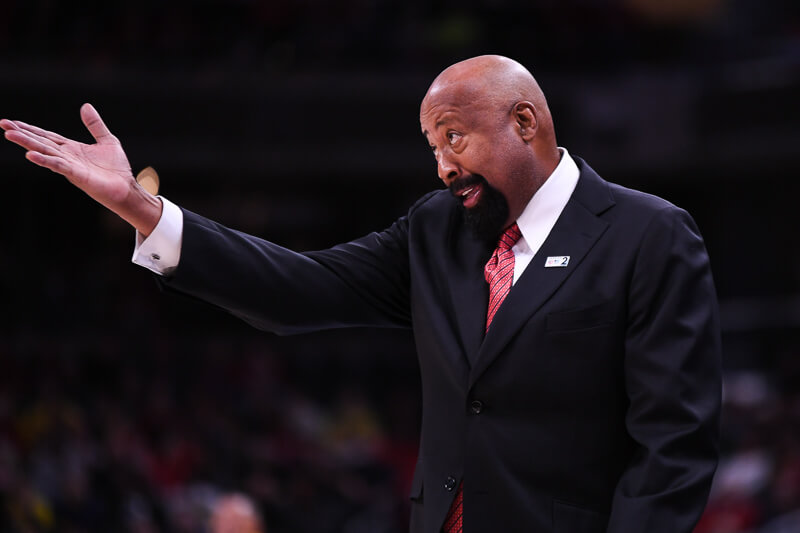 Two storied college basketball programs that sit just over 100 miles apart may be on the verge of a non-conference series.
Speaking prior to an IU varsity club event on Wednesday at Huber's Winery, Mike Woodson said that he's in discussions with Kenny Payne about a series with Louisville.
Woodson and Payne worked together as assistant coaches with the New York Knicks during the 2020-21 season. Payne was hired by Louisville, his alma mater, in March.
Indiana and Louisville have not played since 2018, when the Hoosiers won 68-67 in Bloomington on Dec. 8.
"I've had the opportunity to talk to Kenny and their AD and he promised me something in two years," Woodson said. "Once Kenny got up and going, that we could possibly get — you know, I'll take that all day long because I know it is going to be a competitive game."
Indiana leads the all-time series with Louisville 11-9.
The two programs played annually from 1984 through 1988 with two games in Bloomington, two in Louisville and one in Indianapolis.
Most recently, Indiana and Louisville played a three-game series featuring a game at Bankers Life Fieldhouse in 2016, a game at the KFC Yum Center in 2017 and the 2018 matchup at Assembly Hall.
Indiana will have more flexibility with its non-conference schedule in future seasons as the Crossroads Classic ended last December.
The Hoosiers have a two-game home-and-home with Kansas that is set to begin this December in Lawrence with a return game in Bloomington in December of 2023. Indiana is also set to play Arizona in Las Vegas on Dec. 17.
The opportunity to play Louisville, however, is appealing to Woodson based on the proximity of the schools, their history and his relationship with Payne.
"I couldn't be more happy for a guy," Woodson said. "I've known Kenny for many, many years and he finally got his big break to come back home to Louisville where he played. I think he's going to do great things there because he's a competitive guy and he knows the recruiting game."
Filed to: Louisville Cardinals, Mike Woodson