Malik Reneau, Jalen Hood-Schifino land in top 25 of final Rivals rankings for class of 2022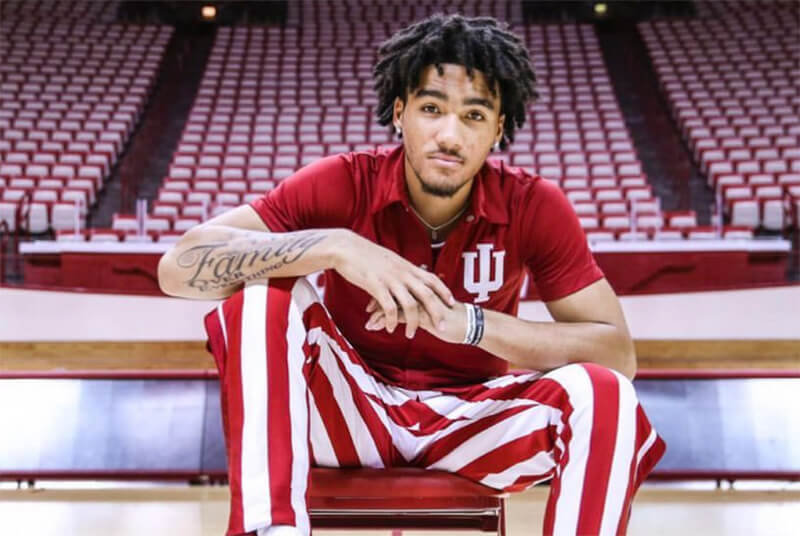 As was the case in the final ESPN rankings released Wednesday, Indiana commit Malik Reneau and signee Jalen Hood-Schifino are the highest-ranked Big Ten recruits in the final Rivals150 for the class of 2022.
Hood-Schifino, who signed a National Letter of Intent with Indiana last November, is No. 17 and a five-star prospect.
Reneau, who gave his pledge to the Hoosiers on Monday afternoon, is No. 25 and also five-star prospect.
Indiana signee Kaleb Banks is also in the top 150 at No. 130 and is considered a four-star prospect.
The other Big Ten recruits in the final Rivals150 include:
– Tarris Reed, Michigan (No. 28)
– Skyy Clark, Illinois (No. 35)
– Roddy Gayle, Ohio State (No. 36)
– Jett Howard, Michigan (No. 41)
– Brice Sensabaugh (No. 42)
– Ty Rodgers, Illinois (No. 55)
– Sincere Harris, Illinois (No. 58)
– Bruce Thornton, Ohio State (No. 63)
– Felix Okpara, Ohio State (No. 65)
– Tre Holloman, Michigan Stae (No. 76)
– Jaxon Kohler, Michigan State (No. 77)
– Jayden Epps, Illinois (No. 86)
– Glenn Gregg III, Michigan (No. 89)
– Dug McDaniel, Michigan (No. 93)
– Camden Heide, Purdue (No. 110)
– Fletcher Loyer, Purdue (No. 126)
– Ramel Lloyd, Nebraska (No. 135)
– Kebba Njie, Penn State (No. 139)
– Jameel Brown, Penn State (No. 140)
– Dasonte Bowen (No. 145)
– Jamarques Lawrence, Nebraska (No. 147)
– Josh Dix, Iowa (No. 148)
? FINAL @RIVALSHOOPS RANKINGS REVEAL ?

The final edition of the #Rivals150 is now live, led by Duke's Dariq Whitehead.

See the full ranking and get @Cassidy_Rob's thoughts here: https://t.co/DHSrAbLAVY pic.twitter.com/6FlkC45RVI

— Rivals (@Rivals) April 20, 2022
Filed to: Jalen Hood-Schifino, Kaleb Banks, Malik Reneau