Film Session: Saint Mary's
Editor's note: The NCAA does not allow the usage of tournament game footage. We're running an abbreviated Film Session with screenshots as a result.
The Gaels closed out the first half against Indiana's starters on a 12-2 run, helping them carry a 12-point lead (40-28) into halftime.
It was perhaps the most crucial stretch of the game, as that was about it for the Hoosiers. Saint Mary's dominated in the second half. The Gaels continued to carve up Indiana's defense and the Hoosiers struggled to get anything going on offense.
We'll take a look at what Saint Mary's did offensively during this stretch in the final edition of Film Session for the 2021-2022 season:
Mitchell Saxen sets a ball screen for Tommy Kuhse: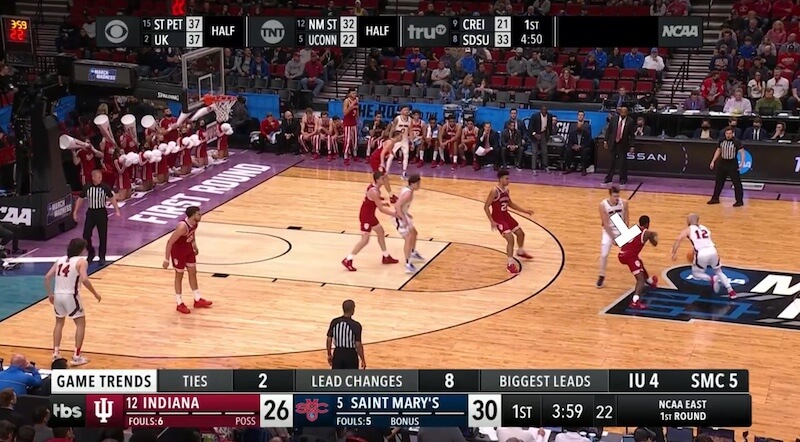 As Alex Ducas cuts to the left slot, Miller Kopp lets him go, instead focusing on Kuhse's drive as Saxen rolls off his screen: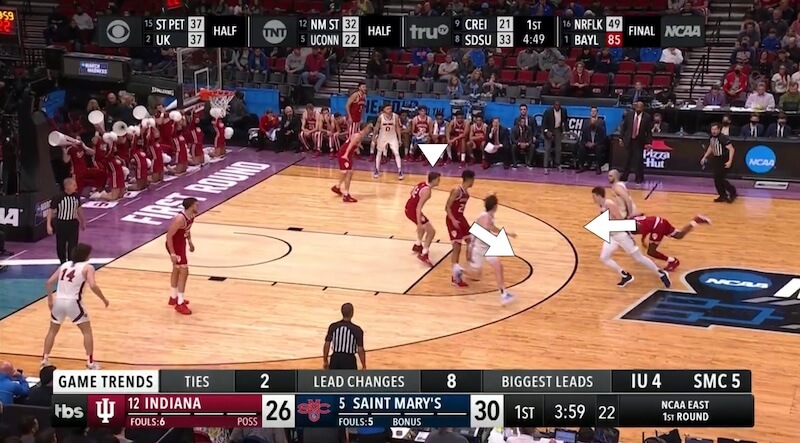 From there, Jackson-Davis is with Saxen on the roll, so Kuhse just has to turn and pass to the open Ducas to his left: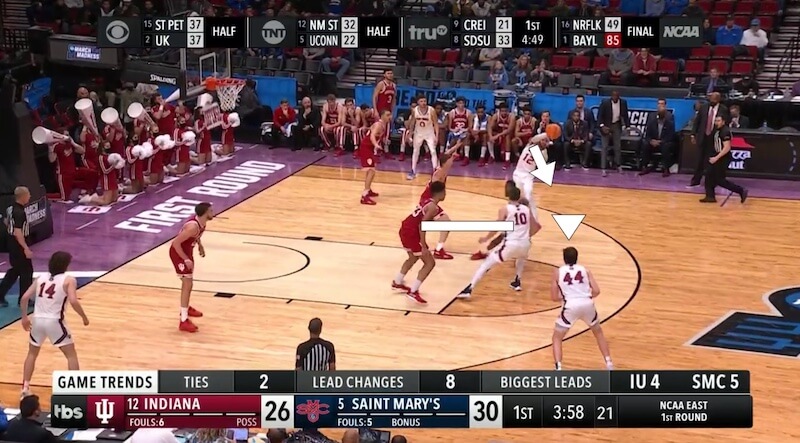 It's a decent closeout by Jackson-Davis, but Ducas, a 39.2 3-point shooter this season, is able to bang home the triple: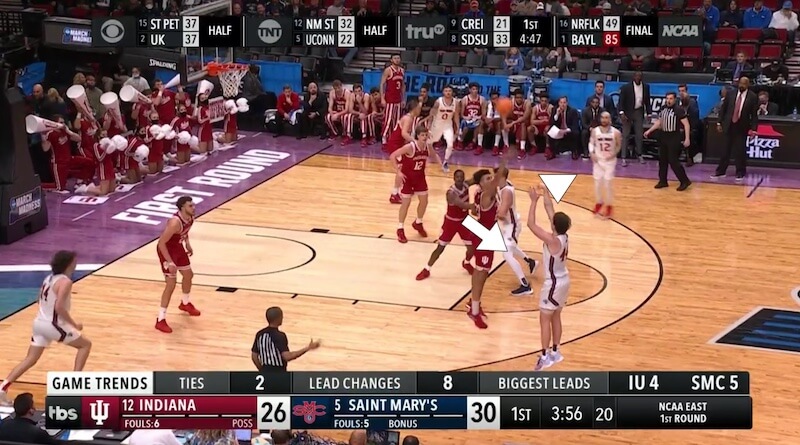 Indiana has prided itself on being in the right spots on defense all season long. But with Kopp electing to stay home and no communication on a switch out to Ducas, this was pretty easy for the Gaels on a set they run a lot and the Hoosiers surely had on the scouting report.
Filed to: 2022 NCAA tournament, Saint Mary's Gaels