Primer: NCAA tournament time, TV and ticket information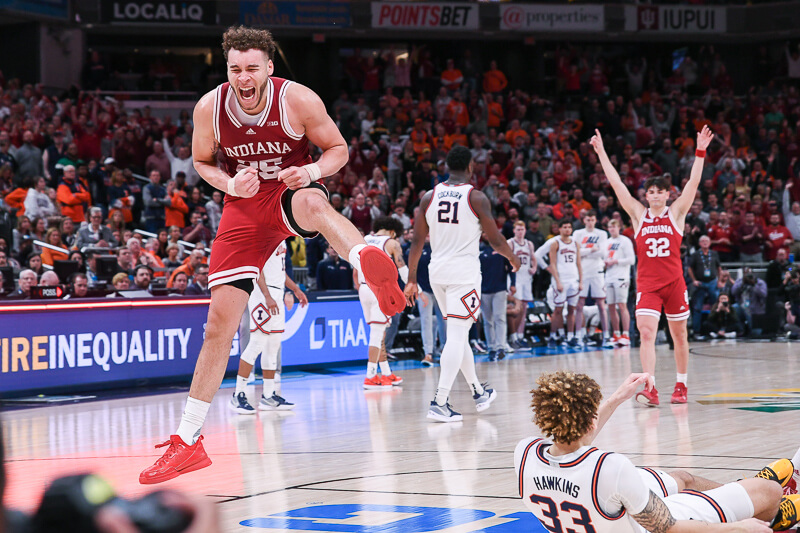 Indiana will open the NCAA tournament against Wyoming on Tuesday in Dayton, Ohio at the University of Dayton Arena at 9:10 p.m. ET.
The game will be televised on truTV and Tom McCarthy (play by play), Steve Lavin (analyst), Avery Johnson (analyst) and Jon Rothstein (sideline) will be on the call.
Indiana-Wyoming will be the second game of Tuesday's session in Dayton and tickets are available via VividSeats (affiliate link).
If Indiana tops Wyoming, the Hoosiers will face Saint Mary's on Thursday, March 17 at the Moda Center in Portland, Oregon at 7:20 p.m. ET on TBS.
The winner of that game will advance to the round of 32 and play the winner of UCLA/Akron.
First Four schedule:
Monday, March 14
Practices (open to media and general public, all times local)
5:05-5:45 p.m. Texas A&M-Corpus Christi
5:50-6:30 p.m. Texas Southern
6:35-7:15 p.m. Indiana
7:20-8 p.m. Wyoming
Tuesday, March 15
6:40 p.m. Texas A&M-Corpus Christi vs. Texas Southern on truTV
9:10 p.m. Indiana vs. Wyoming on truTV
Streaming Information:
All NCAA tournament broadcasts will be available at https://www.ncaa.com/march-madness-live as well as on the NCAA March Madness app on the iPhone, iPod and select Android devices.
East Regional:
The East regional semifinals and finals will be played at the Wells Fargo Center in Philadelphia, Pennsylvania. East regional games are scheduled to be played on March 25 and 27.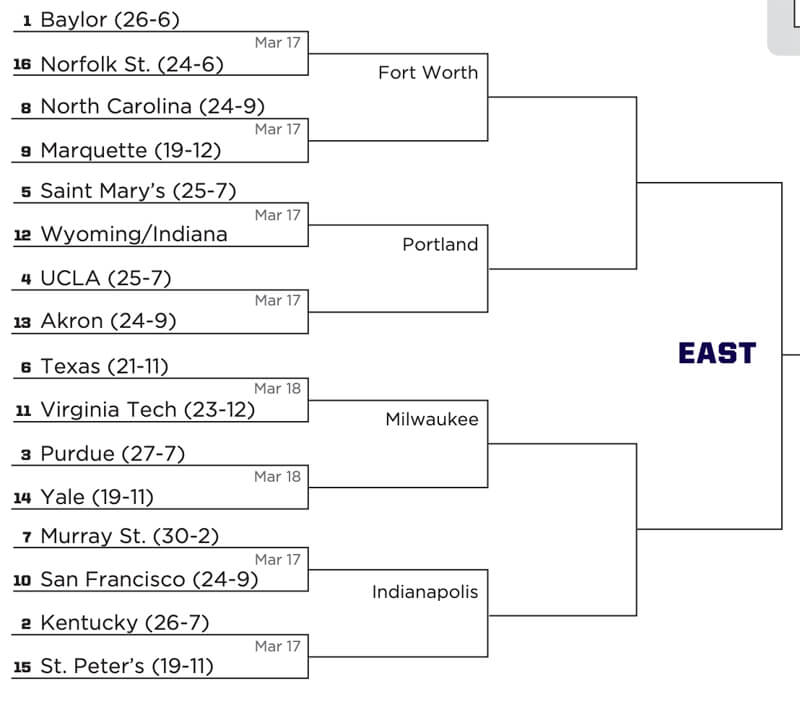 Filed to: 2022 NCAA tournament