Film Session: Illinois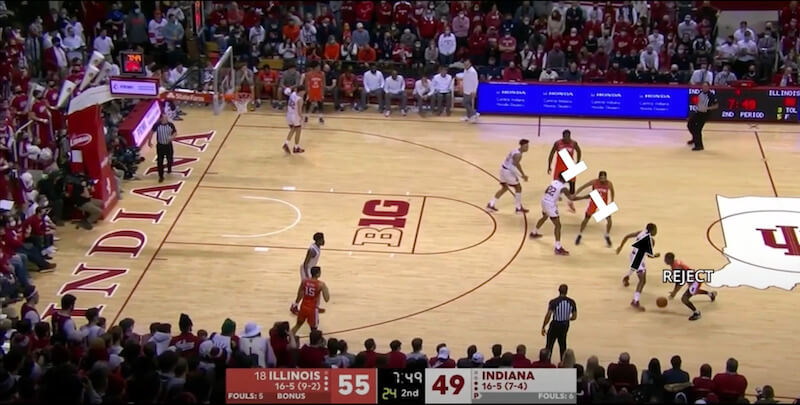 On our last play of this Film Session, it's Frazier once again getting the advantage on an Indiana underclassman. This time it's Khristian Lander. Frazier gets by Lander going left. So Trey Galloway comes on the help. This allows his man, Alfonso Plummer, to leak out to the weak side corner. Frazier gets in the air at the rim and makes the pass to Plummer.
It's here where things go south for Indiana's defense. Both Bates and Thompson rotate to the corner. Plummer then just has to find Grandison on the right wing who then rotates the ball to the left wing to an open Da'Monte Williams.
It's way too far for Bates, who was guarding Williams, to recover back in time. Lander comes out of the paint on the closeout, but Williams simply has way too much time to rise and hit, extending the Illini's lead to 14.
Once Frazier got by Lander, Indiana's defense was scrambling. The Illini's extra passing made the Hoosiers pay.
Filed to: Illinois Fighting Illini, Trent Frazier