The Minute After: Maryland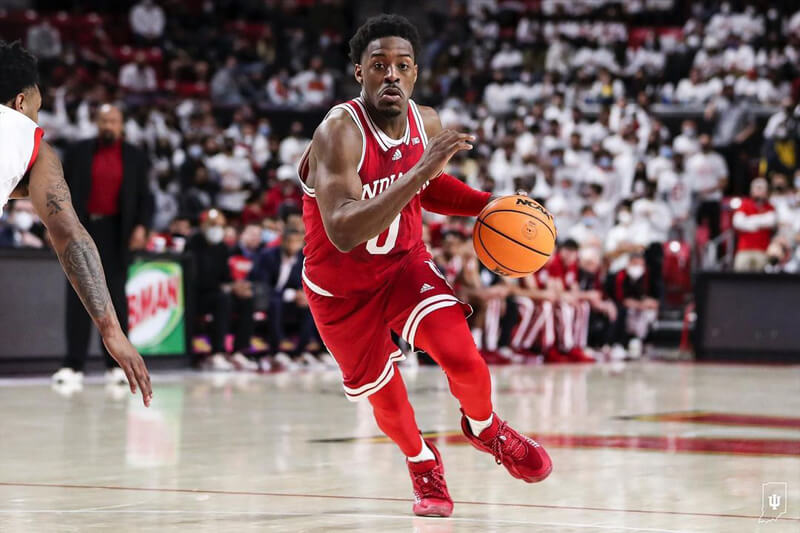 Thoughts on a 68-55 win against Maryland:
Indiana has held halftime road leads a number of times this season, only to fail to finish the job over the final 20 minutes. But the Hoosiers didn't even flirt with that this afternoon in College Park.
Because after falling behind 8-0 to start the contest, this was pretty much their game the rest of the way. Indiana locked down Maryland inside, blocking shots and being pesky and in position to contest attempts all game long. Maryland shot just 9-of-25 (36 percent) on dunks and layups today thanks to Indiana's interior defense. The Terrapins also jacked up a lot of 3-pointers this afternoon and couldn't get many to drop (6-of-27, 22 percent). The result? Just 55 points and .80 points per possession.
It helped, too, that Maryland didn't bring a ton of fight or energy to this one. Despite coming into the contest on a two-game winning streak which included a home win against Illinois and a road victory against Rutgers, this looked like a team in a serious funk. Credit the Hoosiers for taking advantage and not stooping to Maryland's level. Road wins, no matter the opponent, are never easy in the Big Ten. Indiana seized the opportunity today and left little doubt it was the better team in this one.
Xavier Johnson was just 1-of-8 from the floor today, missing four 3-pointers. But he hit 5-of-6 from the line and dished out nine assists against just two turnovers. The Pitt transfer's steady presence over the last couple weeks has been important to the Hoosiers winning four of their last five.
With Rob Phinisee out with plantar fasciitis, Khristian Lander, who's been banged up a bit himself, got run for the first time in over a month. Lander continues to have trouble keeping players in front of him without fouling. He dribbled into a turnover after trying to get to the rim. But Mike Woodson gave him some extra playing time down the stretch instead of bringing Johnson back in and the sophomore delivered. Lander scored on a drive off the left wing and later hit a 3-pointer on the right side via a kick out from Trayce Jackson-Davis. He also had a nice feed to Jackson-Davis on a seal for a dunk before his two buckets.
Indiana didn't shoot it well from deep today (6-of-20), but Race Thompson continued his hot streak from 3-point range, going 2-of-2. Thompson also cleaned up inside (7-of-12 overall) to finish with a game-high 18 points. He also added 12 boards for a double-double. Jackson-Davis did well against the size of Qudus Wahab, going 7-of-12 as well for 17 points. He fell a rebound short (nine) of a double-double.
Jordan Geronimo provided some important minutes off the bench in the first half to help Indiana establish itself after the slow start. He had six points, eight boards, two blocks and a steal in 18 minutes. Trey Galloway also gave a boost off the bench, scoring eight points (4-of-5), dishing out two assists and racking up a steal.
After three games in seven days, Indiana now gets a whole week to prepare for the Illini at home. The Hoosiers will need it. Illinois is currently tied for first place in the conference at 7-2 and holds the best efficiency margin as well. Indiana has already knocked off one of the elite conference programs at home with its win against Purdue on Jan. 20.
Can they do it again in a week?
(Photo credit: IU Athletics)
Filed to: Maryland Terrapins