Nine names that could make sense to lead IU basketball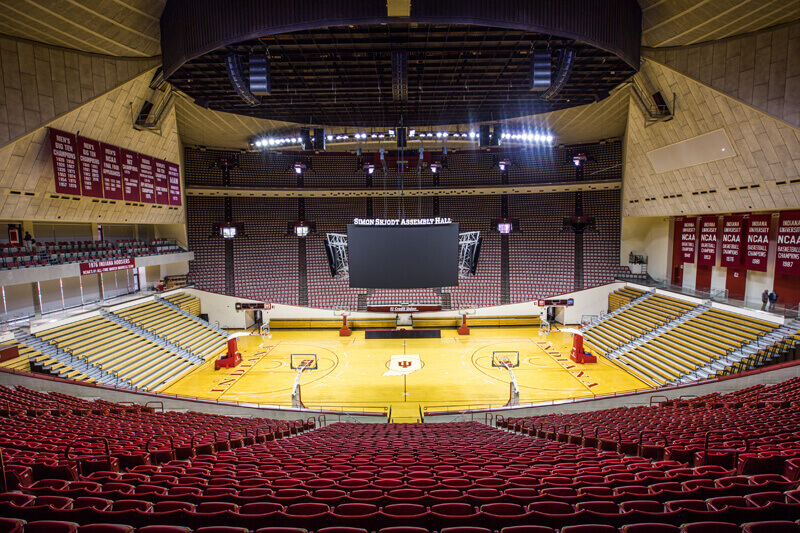 Indiana announced the firing of Archie Miller on Monday afternoon and now the search for the 30th coach in school history begins.
Here are nine names, in alphabetical order by first name, that could make sense for the position:
Brad Stevens, Boston Celtics: Indiana fans have long dreamed of having Stevens roam the sidelines of Simon Skjodt Assembly Hall, but he's been out of the college game since accepting the Celtics job in 2013. He's still only 44 years old, but guided Butler to two national championship appearances in his time as a college coach. The timing here would be difficult as the job is now open and Stevens still has several months left in the NBA season in Boston. Stevens seems to be happy in the NBA not having to deal with recruiting, but if he falls out of favor with the Celtics and becomes available, he would be a home run for IU.
Chris Beard, Texas Tech: Beard is earning a mega-salary in Lubbock – $4.5 million – but he's one of the game's best young coaches and has already taken the Red Raiders to a national championship game appearance back in 2019. He worked under Bob Knight and Pat Knight at Texas Tech and may be hesitant to leave the state where he's established the Red Raiders as a national power. Indiana would have to pony up to land Beard, but given his success at Texas Tech, it would be intriguing to see what he could do in Bloomington.
Dana Altman, Oregon: Altman is from Nebraska and is a bit older – 62 – but has won everywhere he's been. He led Oregon to a Final Four appearance in 2017 and is closing in on 700 career wins. Would he be interested in a move back to the midwest to close out his career?
Dane Fife, Michigan State: If Indiana is going to look to stay in the family and hire one of its own, Fife is a name to keep in mind. A former Hoosier who helped lead the program to its last appearance in the national championship game back in 2002, Fife was a head coach at Fort Wayne (IPFW when he was there) before heading to East Lansing to work under Tom Izzo. Fife is intimately familiar with the Big Ten and is well respected by his peers.
Eric Musselman, Arkansas: The work Musselman has done in restoring Arkansas to prominence is impressive. He's been a head coach in the NBA, an assistant coach in the NBA and also had Nevada rolling before taking the job in Fayetteville back in 2019. Musselman has experience building rosters via transfers, which is going to be even more important moving forward in college basketball. Musselman has an outstanding career record as a college coach at 152-52 overall, a winning percentage of 74.5.
John Beilein: Beilein had Michigan rolling before taking the Cleveland Cavaliers job in 2019. It was a move that stunned the college basketball world, but his tenure in Cleveland was short lived, as he resigned in February of 2020. Beilein is the oldest candidate on this list at 68, but he's a proven commodity that runs clean programs and wins a lot of games. If he wants to coach again, he's definitely a name that makes sense to consider.
Nate Oats, Alabama: Oats inherited a struggling program from Avery Johnson and now has the Crimson Tide as a No. 2 seed in his second season in Tuscaloosa. His buyout, a reported $12.6 million dollars, may exclude him from consideration as it would require a major financial contribution to pay that and also sign him to a lucrative deal.
Scott Drew, Baylor: Drew inherited a terrible situation in Waco and has turned the Bears into a national power. This season, Baylor is a No. 1 seed in the NCAA tournament and a contender to win the national championship. His ties to the state are well established as his father, Homer Drew, coached for a long time at Valpraiso and Drew himself attended Butler. If Drew could turn Baylor into a national power, what could he do with the resources available in Bloomington?
Thad Matta: Matta was successful at Ohio State for a long time, but health issues contributed to his downfall and ultimate removal in the summer of 2017. He's still just 53 years old, but is he still interested in coaching? An Illinois native, Matta also had stops at Butler and Xavier before leading the Buckeyes to five Big Ten regular season championships and four Big Ten tournament championships.
Filed to: