The Minute After: Purdue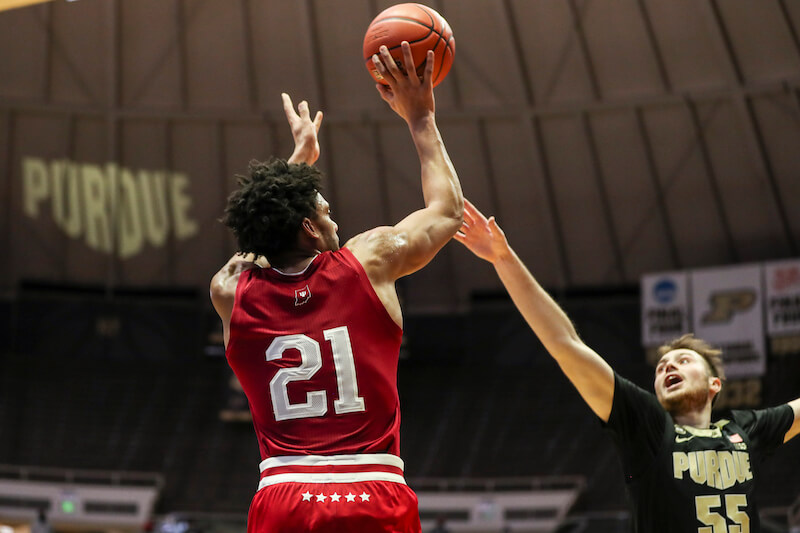 Thoughts on a 67-58 loss to the Boilermakers:
Five straight losses to end the regular season, nine straight losses against Purdue.
These are your Indiana Hoosiers, limping to the finish line in another disappointing season under Archie Miller.
Perhaps the most frustrating part of today's loss? Purdue did not bring its best effort. This game was there to be had, but the Hoosiers simply could not seize it. After finally looking like a solid 3-point shooting team under Miller, not long ago cracking the top 100 in percentage in the nation, Indiana has been horrific from deep over the past three games. It now sits at 33.1 on the season, good for only 207th in the nation. Most concerning has been how off some of the shots have been. There have been far too many airballs, far too many attempts hitting the glass. It's been ugly. Indiana made just 5-of-23 (21.7 percent) from deep this afternoon. Over their last three contests, the Hoosiers have made only 11-of-58 (18.9 percent) from 3-point range.
Plently of the looks have been good. Indiana simply isn't making them.
Indiana defended Purdue well enough to win this game. It held Trevion Williams to just six points, doing a great job of trapping and digging and getting the ball out of his hands. (Though 7-foot-4 Zach Edey scored 20 points on 8-of-10 shooting and was too much to handle.) And the Boilermakers weren't much better from 3-point range (6-of-21, 28.6 percent) than the Hoosiers.
Indiana played hard, brought good energy and effort. But if you can't put the ball in the basket (.88 points per possession), you're not going to win basketball games. Especially on the road in the Big Ten against a good team.
Rob Phinisee brought improved aggression for the second straight contest and scored 10 points, though the efficiency was again not good (4-of-13). Jerome Hunter scored 10 of his 12 points in the second half, but hit just 1-of-6 from distance. Indiana helped get Trayce Jackson-Davis more free via the pick-and-roll today, but he had just 12 points, one of his lowest outputs of the season. Al Durham led the way with 14 points, but airballed another 3-pointer in this one. He also made an ill-advised drive that helped Purdue run out and nail a 3-pointer at a critical juncture in the game. Indiana trailed 35-31 at that point, but the 3-pointer from Brandon Newman kicked the lead out to seven.
Indiana's bench also got hit with a technical foul with just over five minutes to go. Archie Miller was not happy about that one.
What once looked like a season Indiana was likely to return to the NCAA tournament has simply come apart at the seams. At this point, it looks like the Hoosiers might be out of the 16-team NIT, too.
Barring a solid run in the Big Ten tournament next week, this season is just about over. For many of the Hoosier Faithful out there, it can't come soon enough.
(Photo credit: IU Athletics)
Filed to: Purdue Boilermakers