The Minute After: Minnesota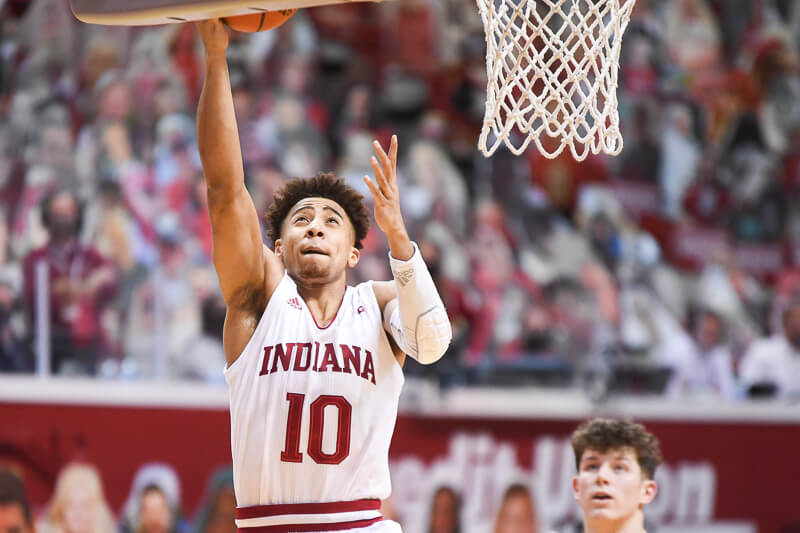 Thoughts on an 82-72 win against the Golden Gophers:
The Hoosiers absolutely needed this game tonight. Their play matched the desperation of the moment.
The energy was up. The start was better. It wasn't all perfect, but it was enough to get the job done.
We know Trayce Jackson Davis', and by extension, the team's starts have been a huge cause for concern over the last number of games. But that didn't happen tonight. Just a little more than three minutes into the contest, Jackson-Davis already had two dunks in the halfcourt and a lay-up in transition. It's been so bad of late, the Big Ten Network broadcast let us know these were the sophomore's first field goals in the first 10 minutes of a game in six whole games. He'd been a woeful 0-of-13 from the field during his last five tries.
Indiana's hot start on offense was a sign of things to come. The Hoosiers' 1.215 points per possession tonight were a season-high. A hot shooting night from deep (7-of-12, 58.3 percent) and an above-average mark at the line for them (23-of-30, 76.7 percent) were key. The contributions came from a number of players as Jackson-Davis led the way with 20 points. But Al Durham was feeling it, making 5-of-6, including 2-of-2 from deep, to score 16. Jerome Hunter picked up a flagrant-1 in the first half, but he also had a career-high 16 points of his own. He also hit 5-of-6 from the field, including 2-of-2 from deep. Those two 3-pointers came in midst of a 9-0 run in the second to erase a 3-point deficit and turn it into a six-point advantage.
Armaan Franklin fouled out, but scored 11 points, hitting 3-of-3 from deep and 2-of-2 at the charity stripe. Rounding out Indiana's double-digit scorers was Rob Phinisee, who pumped in 10 points. Phinisee missed all three of his 3-pointers (including an airball), but was more aggressive than usual getting to the hole and looking for his shot. He made all four of his shots inside the arc.
And yet, Indiana's turnovers and some defensive issues made this one a game until the Hoosiers shut the door over the last several minutes. IU was too sloppy with the ball tonight, turning it over on 25 percent of its possessions. Those 17 turnovers turned into 25 points for the Golden Gophers to help them keep pace. Indiana gave up 1.07 points per possession to Minnesota, allowing too much dribble penetration. Marcus Carr (19 points) was bound to get his. But the Hoosiers failed to contain Jamal Mashburn Jr. and Tre' Williams as well. Mashburn had a career-high 19 points and played with a ton of confidence. Williams' 11 were also a career-high.
After Archie Miller publically called out his team's early-game confidence and spoke to Ohio State's superior physicality, credit the Hoosiers for responding tonight. There was more purpose and resolve in this game with Indiana getting strong performances from Jackson-Davis and the backcourt. It's the kind of effort and energy Indiana will need to bring the rest of the way if it wants to keep stacking Ws and stay on the right side of the bubble.
Filed to: Minnesota Golden Gophers