The Minute After: Florida State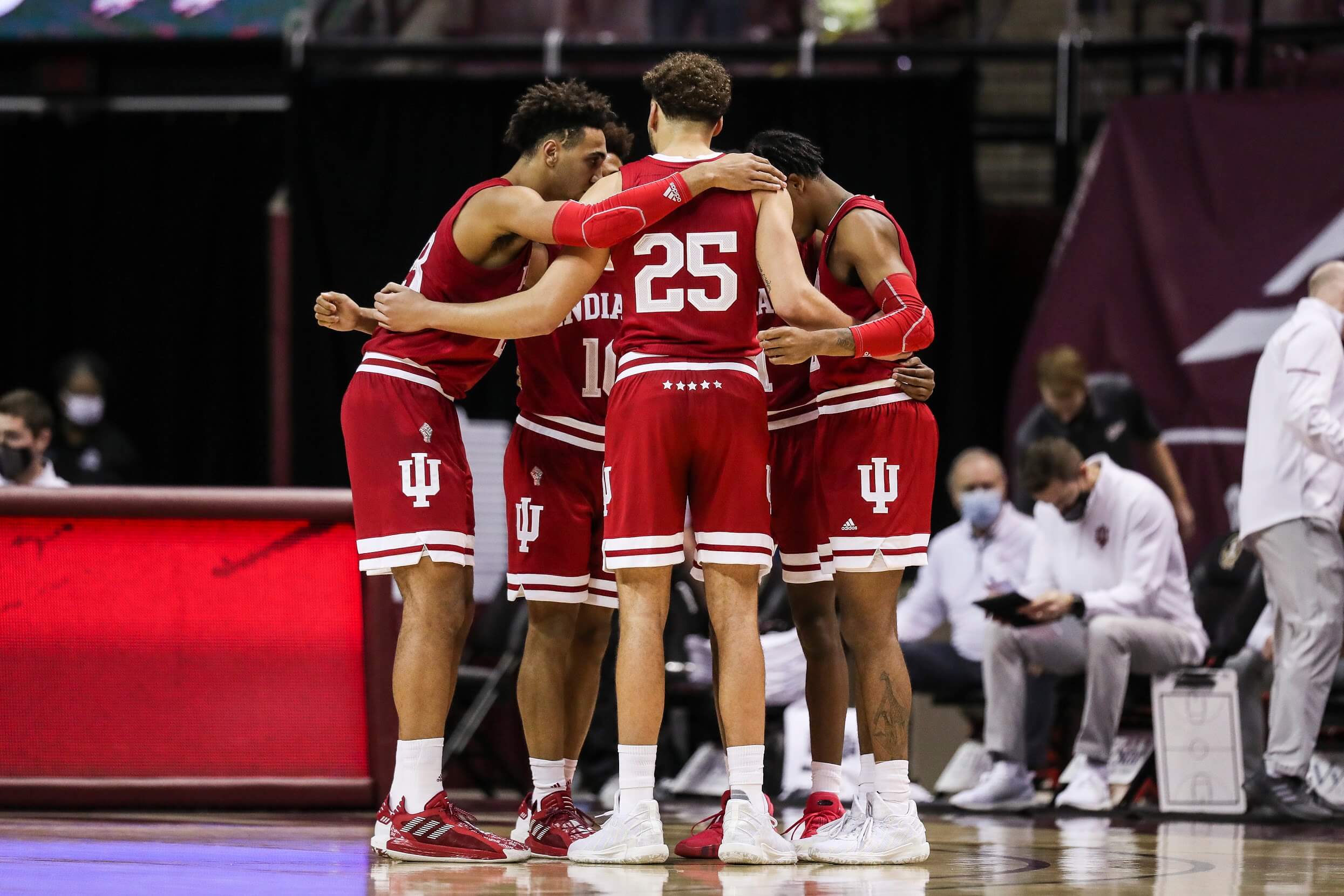 Thoughts on a 69-67 loss to the Seminoles: 
Archie Miller called timeout in a huff and puff. His Hoosiers just gave up an offensive rebound off a Florida State free throw, the possession ending in a Raiquan Gray baseline drive and jam to put the Seminoles up 8-2 about a minute and a half into the contest.
This one felt a little bit like the Texas game to start, as a bigger, more physically aggressive Florida State team jumped on the Hoosiers in a flash. But that timeout from Archie settled the Hoosiers. Indiana posted an 8-0 run to take the lead at 10-8. And from then on, Indiana kept the effort and intensity up, despite some sloppy play and inability to knock down shots at times. This was a gutsy, gritty, never-give-up-never-give-in performance from the Hoosiers tonight against a team entering tonight's content winners of 24 straight at home, nine straight in overtime and fresh off an ACC championship.
It was also a tug of war with each team giving up little, any inches gained taken right back, the game hanging within three points on either side for the final 18:24 of the second half and all five minutes of overtime. A mud fight with all rounds scored even. A race with a photo finish. But as the photo was examined, Florida State's Scottie Barnes second step through over Armaan Franklin and shot up over Trayce Jackson-Davis proved to be the winner with 1.8 seconds remaining in OT. There is little fault to find in the Hoosiers' approach tonight. Still, it's a missed opportunity to steal one in Tallahassee in front of a real (though sparse) crowd with the FSU cheerleaders and band making this feel more like a normal college arena atmosphere.
As we've been watching with sharp attention so far this season, Indiana's 3-point shooting wasn't great in this one (4-of-15, 26.7 percent), though it felt like a number were good looks that just missed or rimmed out. The Hoosiers' .96 points per possession tonight ranks fourth best out of their five games so far. It also turned the ball over on 20 percent of its possessions, most of that damage coming in the first half. But Indiana found ways to make things work. The Hoosiers got to the line 28 times and made 21 of those attempts (75 percent). After only getting four shots in the first half, Indiana found Jackson-Davis with more consistency after the break and he got going in the second half and overtime on his way to 25 points and 17 rebounds, the latter a career-high. Yet, the three-guard starting line of Rob Phinisee, Al Durham and Franklin shot just 6-of-29 from the floor.
Florida State was shaky from the line tonight (11-of-21, 52.4 percent) and its effective field goal percentage barely outclassed Indiana's (42 percent vs. 40 percent). Balsa Koprivica's second half foul trouble was also helpful for the Hoosiers, as he was a tough cover tonight. Overall on defense, Indiana continues to shine. It has held all five opponents thus far under a point per possession with the Seminoles coming in at .99 tonight.
There are a million other micro-moments from this one we could analyze — Indiana failing to secure multiple defensive rebounds with under a minute to go in regulation; the Franklin falling-out-of-bounds near timeout; some questionable foul calls for both teams — but we'll leave this TMA here.
Indiana played with great spirit this evening, falling just short in a game that could have gone either way. You'll take the effort. You'll curse so much else.
(Photo credit: IU Athletics)
Filed to: Florida State Seminoles