What to expect: 2020 Maui Invitational at Asheville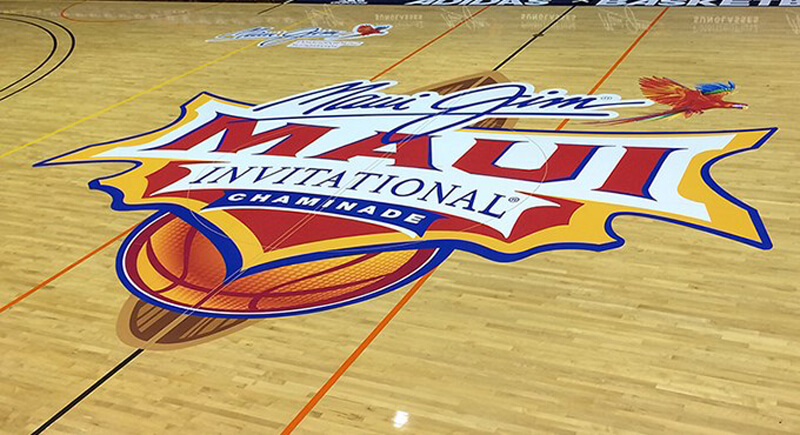 For the first time since the event began in 1984, the Maui Invitational has been moved to the mainland.
Eight programs – Indiana, Providence, Texas, Davidson, Stanford, Alabama, North Carolina and UNLV – will converge on Harrah's Cherokee Center in Asheville, North Carolina for college basketball's premier early-season tournament.
The Hoosiers will tip-off against Providence in their Maui Invitational opener against the Providence Friars, who are coming off a 97-56 win over Fairfield in their season opener on Nov. 25.
In lieu of our traditional game previews, we'll be taking a brief look at all seven potential opponents for the Hoosiers in Asheville in this special Maui Invitational edition of "what to expect."
Maui Invitational bracket, details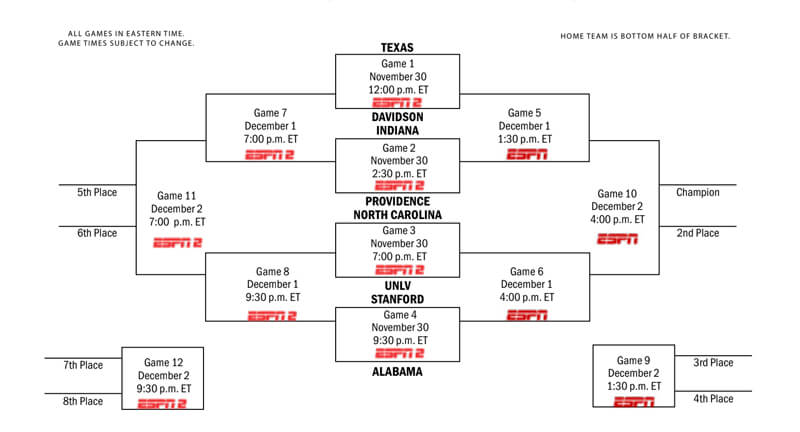 All 12 games in this year's Maui Invitational will be broadcast on either ESPN or ESPN2 beginning Monday at 12 p.m. ET with Texas-Davidson.
The Hoosiers will tip at approximately 2:30 p.m. ET on Monday against Providence and will play at either 1:30 p.m. ET or 7 p.m. ET on Tuesday depending on the outcome against the Friars. The broadcast crew for Monday's game will be Jason Benetti and Bill Walton.
Indiana has one Maui Invitational championship (2002) and most recently played in the event in 2015, when it finished with a 1-2 record. Harrah's Cherokee Center, which opened in 1994, includes the ExploreAsheville.com Arena, which has a capacity of 7,674. Fans will not be in attendance for the games in Asheville.
The Field
· Alabama (1-0): The Crimson Tide are still in transition under second-year coach Nate Oats, who went 16-15 last season in Tuscaloosa. Alabama lost Kira Lewis Jr. early to the NBA draft, but returns two key guards in Jaden Shackleford and John Petty. Petty, who averaged 14.5 points last season, was voted preseason first team All-SEC. Villanova transfer Jahvon Quinerly, a former McDonald's All-American, is also eligible this season, which gives Oats an elite trio in the backcourt. Up front, Alabama starts a pair of seniors in 6-foot-7 forward Herbert Jones and 6-foot-10 center Jordan Bruner, who transferred from Yale. Jones was preseason second team All-SEC.
· Davidson (1-0): Given the damage the Atlantic 10 has already done in the season's first week with Richmond's win at Kentucky and Saint Louis' victory over LSU, no one should take the Wildcats lightly. Davidson was picked to finish seventh in the A10, but boasts an elite guard in senior Kellan Grady. A career 36 percent 3-point shooter, Grady averaged 17.2 points last season as Davidson finished 16-14. The other key contributor to know for Davidson is 6-foot-10 junior Luka Brajkovic, a native of Austria who averaged 10.3 points and five rebounds last season. Veteran coach Bob McKillop is no stranger to coaching games in Asheville as Davidson regularly played games in the same venue hosting this year's Maui Invitational when it was a member of the Southern Conference.
· North Carolina (1-0): The Tar Heels are ready to forget last season's dreadful 14-19 campaign and welcome one of the nation's top recruiting classes in college basketball. Picked to finish fourth in the ACC behind Virginia, Duke and Florida State, North Carolina returns one of the nation's best frontcourt players in senior Garrison Brooks. The preseason ACC player of the year, Brooks averaged 16.8 points and 8.5 rebounds per game last season. Sophomore Armando Bacot joins Brooks in the frontcourt, but the key to North Carolina's season rests with its freshman guard duo of RJ Davis and Caleb Love. Love, a five-star recruit, had 17 points and four assists in his debut and Davis chipped in 11 points. Most importantly, the duo committed just two turnovers in North Carolina's season-opening win over Charleston.
· Providence (1-0): Indiana's opponent on Monday, Providence was picked to finish third in the Big East in the league's preseason poll of coaches. Junior guard David Duke, a former IU recruiting target, was a preseason first team All-Big East selection while senior center Nate Watson was on the second team. Duke is an elite 3-point shooter (42 percent last season) who averaged 12 points, 4.2 rebounds, 3.1 assists and 1.5 steals last season. Watson is 6-foot-10 and 260 pounds and could present a challenging matchup for Trayce Jackson-Davis and Race Thompson if Joey Brunk is unable to play. Watson went for 23 points and 10 rebounds in Providence's 97-56 blowout win over Fairfield to open the season last week.
· Stanford (0-0): The Cardinal are the only team in the field who will be making their season debut in Asheville. Picked to finish fourth in the Pac-12, Stanford boasts two players who made the league's first team all-conference in the preseason. Senior Oscar Da Silva, a native of Germany, averaged 15.7 points, 6.4 rebounds and 1.5 assists last season for the Cardinal. Five-star freshman wing Ziarie Williams joined Da Silva on the preseason All-Pac 12 team despite the fact that he's never logged a minute in college. The No. 6 player in the country last season, Williams was a major recruiting win for Jerod Haase, who is looking to make the tournament for the first time since taking over beginning with the 2016-17 season. Stanford also returns senior guard Daejon Davis, who averaged 8.8 points and 3.7 assists last season.
· Texas (1-0): The highest ranked KenPom team in the event, the Longhorns were picked to finish fourth in the Big 12. Senior point guard Matt Coleman averaged 12.7 points and 3.4 assists last season and had 17 points and five assist in the team's season opening win over UT Rio Grande Valley. Freshman small forward Greg Brown, a native of Austin, was a major recruiting coup for Shaka Smart. The No. 9 player nationally in the 2020 class, Brown picked the Longhorns over Memphis, Auburn, Kentucky and Michigan. Texas also has a pair of key returnees in 6-foot-10 senior Jericho Sims and 6-foot-3 junior guard Courtney Ramey, who were both preseason honorable mention All-Big 12 selections.
· UNLV (0-1): The Runnin Rebels are ranked just 136th in the KenPom ratings and lost their season opener 91-78 at home to Montana State. Second-year coach T.J. Otzelberger has his work cut out this week in Asheville and a familiar name to IU fans is on the UNLV bench in assistant coach Tim Buckley. UNLV was picked to finish fourth in the Mountain West behind San Diego State, Boise State and Utah State. The two key names to know on the roster are junior guard Bryce Hamilton and junior guard David Jenkins, who transferred from South Dakota State when Otzelberger took the job. Hamilton averaged 16 points last season and had 27 points in the season opener.
Filed to: 2020 Maui Invitational