The Minute After: Tennessee Tech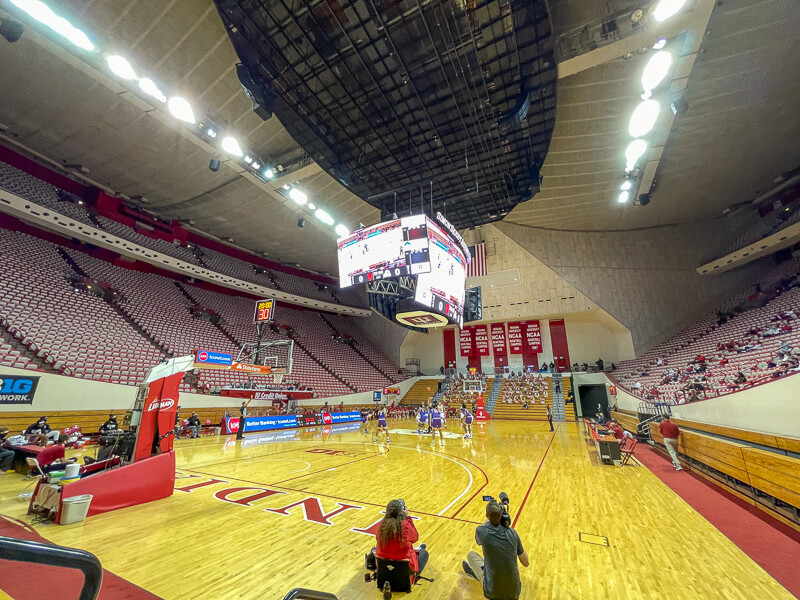 Thoughts on an 89-59 win against the Golden Eagles:
An empty Assembly Hall. COVID-19 knocking out the head coach and top returning scorer of the Indiana opponent … and worry it might put the game in jeopardy, too.
Welcome to the 2020-2021 college basketball season, where it's shaping up to be always weird and we've only just begun.
It was a sloppy start from the Hoosiers. Trayce Jackson-Davis made just one of his first six shots. But Indiana's 28-2 run to close out the first half put the Hoosiers up 48-19 at half, pretty much putting this thing away for good.
Looking for signs of improved Indiana shooting tonight? You'll need to keep looking. There weren't any in this one. The Hoosiers were woeful from the line (10-of-22, 45.5 percent) and the 3-point shooting was also a mess (5-of-19, 26.3 percent). Outside of Rob Phinisee (2-of-3), who looked smooth, and Jerome Hunter (1-of-2), Indiana really struggled to connect from deep. Al Durham hit just one of his five attempts. Freshman Khristian Lander clanged his first three before banking in one late to finish 1-of-4 from distance.
It's early, but one game, and thus too small a sample size to draw any real conclusions about Indiana's shooting. But after three seasons of it being a glaring weakness under Archie Miller, one can't help but notice tonight's performance.
Despite the shooting issues, the new wrinkles to Indiana's offense looked great. There are more passers and playmakers and finishers on this team and the transition game was a real bright spot tonight. Freshman Trey Galloway had a tremendous debut, showing a great knack for getting out ahead of the pack and finishing at the rim in a multitude of ways. He's long and smooth and relentless … and perhaps already a fan favorite with some comparing his game to Will Sheehey's.
"He definitely is one of the best players we have, without question, in transition," Miller said of Galloway after the contest.
The Culver Academies product had 13 points on 6-of-9 shooting tonight, outscoring all Hoosiers not named Jackson-Davis in his debut. Speaking of Jackson-Davis, he quickly erased his slow start with a dominant performance. The Golden Eagles had no answer for the sophomore once he got going. He finished with 26 points (one off of his career-high) and 11 rebounds, another double-double in a career full of them. Jackson-Davis also hit a deep jumper off a pick-and-pop, the shot looking rather good. If he's able to hit that consistently and continue to dominate in the paint … watch out Big Ten.
On defense, Indiana switched more on screens, something that wasn't really in the repertoire much last season, and held Tennessee Tech to just .80 points per possession. The Hoosiers were also great with the ball tonight, as they turned it over on just 11 percent of their possessions.
With no exhibitions or secret scrimmages and the bizarre nature of this offseason, you'll take this kind of performance from the Hoosiers tonight. But this game is pretty much the only true tune-up for IU before it faces legit competition. The Hoosiers will play high-quality opponents in the Maui Invitational next week before they head to Tallahassee to take on No. 21 Florida State in the Big Ten-ACC Challenge.
We'll know more about this team (and its shooting) then.
Filed to: Tennessee Tech Golden Eagles