Report: IU legend Calbert Cheaney joining Indiana Pacers coaching staff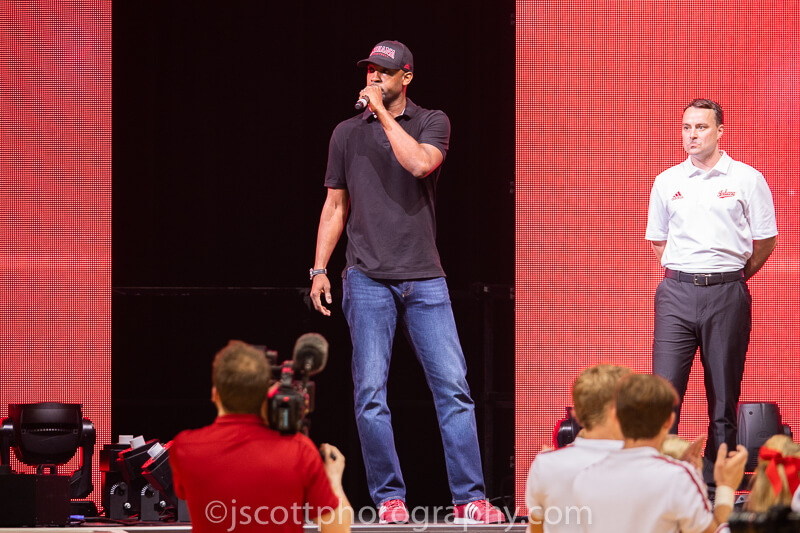 Calbert Cheaney is coming back to Indiana.
Cheaney, who has spent the last two seasons as an assistant coach with Atlanta's G-League affiliate, the College Park Skyhawks, is joining the Indiana Pacers coaching staff as an assistant coach according to Adrian Wojnarowski.
Hoosier Homecoming: Calbert Cheaney is joining the Indiana Pacers as an assistant coach, sources tell ESPN. Cheaney has been a G-League assistant with Atlanta for the past two years.

— Adrian Wojnarowski (@wojespn) November 16, 2020
The Big Ten's all-time leading scorer, Cheaney spent time on Indiana's staff in a director of operations and development role from 2011 to 2013 under Tom Crean. During his time in Bloomington, Cheaney worked with current Pacers star Victor Oladipo.
He left Bloomington in 2013 for an assistant coaching job at St. Louis under Jim Crews. Following his tenure at St. Louis, Cheaney took a two-year break from coaching before landing in the G-League in 2018.
The Evansville native played four seasons at Indiana from 1989-93 and scored 2,613 career points. Last spring, Cheaney won Inside the Hall's "greatest IU player of all-time" bracket.
Cheaney played 13 NBA seasons after being taken No. 6 overall in the 1993 NBA draft. Over 825 career NBA games, Cheaney averaged 9.5 points, 3.2 rebounds and 1.7 assists per game.
Last year, Cheaney was selected to the college basketball hall of fame and was enshrined in late November.
Filed to: Calbert Cheaney