Class of 2022 in-state shooting guard C.J. Gunn ready to increase production at Lawrence North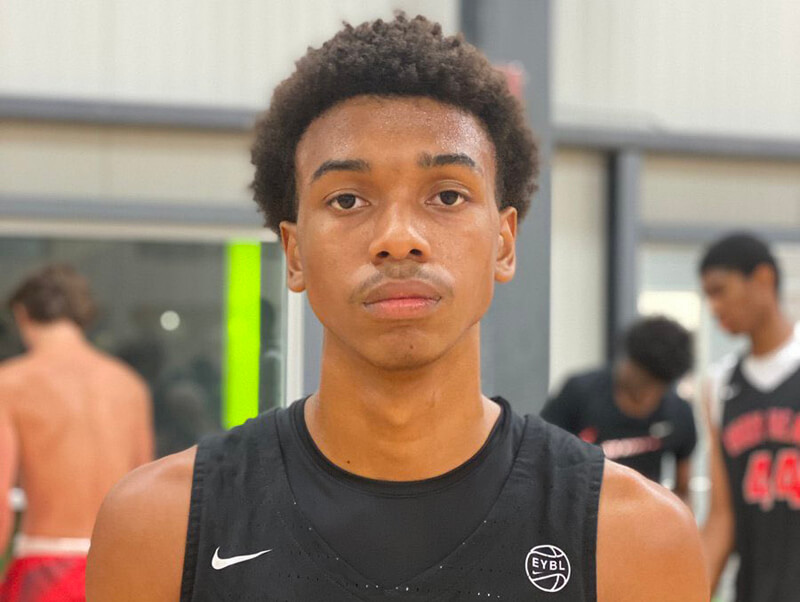 C.J. Gunn knows his best basketball abilities weren't on offer last season at Lawrence North High School in Indianapolis.
On a stacked Wildcat roster featuring Indiana Mr. Basketball finalist Tony Perkins (now at Iowa) and Class of 2021 standouts D.J. Hughes (a Butler commit) and Shamar Avance, it wasn't Gunn's place to take over games as a sophomore shooting guard.
But he knew his place and role in his first season with Lawrence North after transferring from Hamilton Southeastern (Fishers, Indiana) following his freshman season.
He filled that role well by averaging 7.1 points and 2.5 rebounds per game and shooting 35 percent on 3-pointers as a sophomore, and Gunn was a big reason why Lawrence North was ranked No. 1 in the state during the 2019-20 season.
The Wildcats were considered one of the best teams in the state, going 22-2 in the regular season and winning a sectional title before the COVID-19 pandemic cut their season short, although Gunn only played in 15 games last season before suffering a torn ligament in his right thumb.
While Gunn readily admits his best is yet to come at the high school level, high-major college programs have already zeroed in on him as a class of 2022 player to keep close watch of.
"I've been ready to pick up my role," Gunn told Inside the Hall ahead of his junior season. "I have all the confidence in myself and my abilities. Last year, I couldn't really show everything that I could because that wasn't really my role on the team, but this year, I'm ready to show everybody what I can really do."
Recently ranked for the first time by 247Sports as a 3-star recruit and the 19th-best shooting guard in his class, Gunn refers to himself as a combo guard who can play either the one or the two.
"I believe I'm a great two-way player," Gunn said. "I believe I'm unpredictable and I can score on all three levels. Mostly, I'm big on that two-way player, and I take defense as a priority…The game revolves around energy, and I believe defense…you just have that energy on the court, you can feed off of that and that turns into offense."
His size and stature (Gunn stands 6-foot-5, weighs 175 lbs. and has a 6-foot-9 wingspan) allows him to be equally comfortable bringing the ball up the court and playing on the wing, skills he's helped refine this summer by playing AAU games in Fort Wayne, Indiana, with the Indy Heat Gym Rats.
This versatility has caught the eye of the Indiana staff.
Only a few formal offers (from Alabama A&M, Ball State, Miami (Ohio) and Kansas State) have been extended to Gunn, but IU was one of the first programs to reach out to him on June 15 when college coaches were permitted to begin directly contacting class of 2022 recruits.
"I've had a zoom call with coach (Archie) Miller and (Tom) Ostrom. They are showing me high interest and showing me I'm a priority, and I text them every week. All day every week," Gunn said. "It's just been a blessing that that's my hometown recruiting me…It's very cool. Especially because I know the history there and how big the program is and how big the fan base is with their support."
Like all recruits this offseason, Gunn's assessment of potential colleges has been done virtually.
This means navigating to YouTube to watch videos of campus walkthroughs and discussing over Zoom the athletic and educational qualities each school has to offer.
But like most class of 2022 recruits, Gunn is in no rush to speed through the process during a time of uncertainty, with visits to Cincinnati, Purdue, Miami (Ohio) and Georgia State already completed.
"Just being able to talk to all these coaches, it's just been a blessing because this has been like a dream since I was little," Gunn said. "I'm just enjoying the ride."
Filed to: C.J. Gunn