Report: Big Ten coaches vote to proceed with coach-led workouts beginning July 20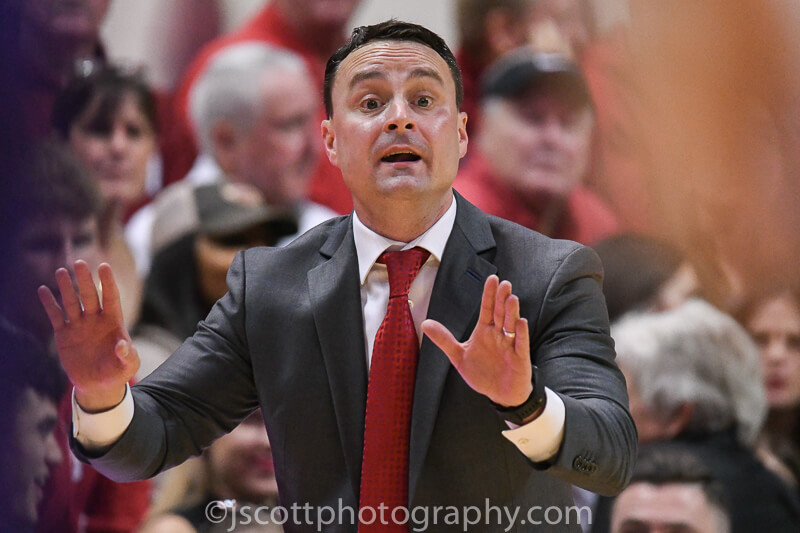 Big Ten basketball coaches voted to hold coach-led workouts as proposed by the NCAA on Monday, July 20, according to a report published by ESPN on Thursday.
On June 17, the NCAA Division I council voted to allow workouts to begin in men's and women's basketball on July 20.
According to ESPN's report, Big Ten coaches voted "to proceed as planned, with coach-led workouts on Monday. Each school can adjust individually."
Per the NCAA Division I council, here are some details on what will be allowed beginning this Monday:
Beginning July 20, required summer athletics activities may begin and can last up to eight weeks or until the school's first day of classes or Sept. 15, whichever is earlier. Required virtual nonphysical activities can continue to be conducted during this period. Virtual and in-person activities cannot exceed a combined eight hours per week.

"The Council worked to balance the desire to get student-athletes training again with the need to repopulate our campuses and athletics facilities gradually and safely, within all campus, local and state mandates," said Council chair M. Grace Calhoun, athletics director at Penn. "Student-athlete health and safety should remain a top priority."

The summer athletics activities model assumes COVID-19 local and state health policies are considered at the school level. Access to school facilities should be provided in compliance with applicable state and local regulations regarding the use of such facilities, group size restrictions and any other limitations.
Indiana men's basketball players began voluntary workouts on Thursday, June 18.
IU Athletics released COVID-19 testing data most recently on Friday, July 10. At that time, a total of four postitive and 295 negative tests had been recorded for a positive test rate of 1.3 percent among student-athletes, coaches and staff.
Filed to: