Creek's game-winner sends Sideline Cancer into TBT finals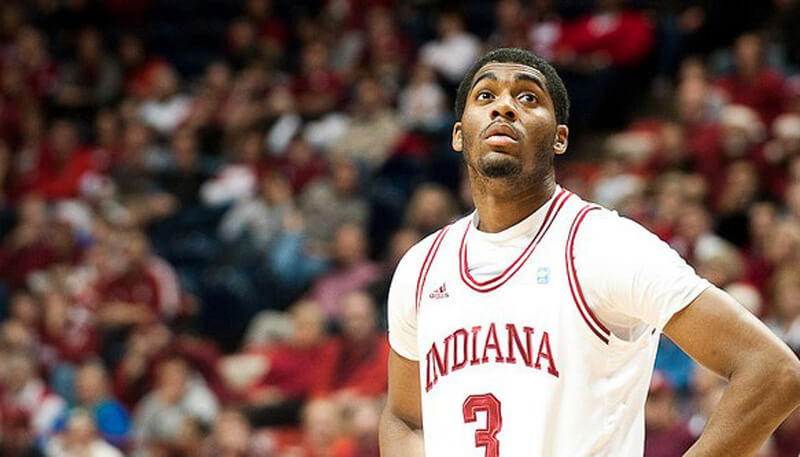 Former Indiana guard Maurice Creek scored 10 points – including the game-winning 3-pointer – as Sideline Cancer advanced to the finals of The Basketball Tournament (TBT).
The 3-pointer by Creek ended the semifinals in the TBT as it gave Sideline Cancer the necessary 67 points to complete the Elam Ending.
MO CREEK SENDS SIDELINE CANCER TO THE TBT CHAMPIONSHIP GAME!!!!!!!@SidelineTBT pic.twitter.com/bwU2ziNiWP

— TBT (@thetournament) July 12, 2020
After its 67-65 win over Overseas Elite, Sideline Cancer will play the Golden Eagles on Tuesday at Nationwide Arena in Columbus, Ohio.
Remy Abell, who also played for Indiana before transferring to Xavier, added 14 points and five rebounds for Sideline Cancer.
Creek was 3-of-8 from the field and also added seven rebounds in 32 minutes. The 29-year old played three seasons at Indiana before transferring to George Washington for his final season. He's played for seven different teams overseas since finishing college in 2014. Most recently, Creek played for Prometey Kamianske in Ukraine.
Last summer, Inside the Hall's Cam Drummond profiled Creek and detailed his involvement with Sideline Cancer following the death of his close friend, Jermaine Marshall.
Creek joined Sideline Cancer before the 2018 tournament after an invite from Jermaine Marshall, a former Penn State and Arizona State guard.

The men knew each other from on-court matchups in the Big Ten and in Finland's top-tier Korisliiga, where both players spent part of their careers.

Former Indiana guard Remy Abell, a college teammate of Creek's and a pro teammate of Marshall's, was also on that 2018 Sideline Cancer team which lost in the first round in Brooklyn, New York.

The friends then formed a pact.

"All three of us — me, Remy and Jermaine — were like 'Yo, next year we're not going to lose the first game,'" Creek said. "Hands down we're definitely not losing the first game against anybody that we play."

Abell and Creek returned to honor that pledge this summer because Marshall couldn't.

The 28-year-old Marshall died from undetected heart complications in January at his home in France, where he played for second-division team Nantes.

"Nobody knew, but I broke down and cried before the games because he was my brother," Creek said. "He took care of me at some point and time, and I took care of him at some point and time. It was emotional for me because I knew I had to go out there without him."
In a postgame sideline interview following Sunday night's win, Marshall was the first person on Creek's mind.
"That was Jermaine Marshall," Creek said. "He would have told me to shoot that."
Filed to: Maurice Creek, Remy Abell