NCAA could hold evaluation periods in August, September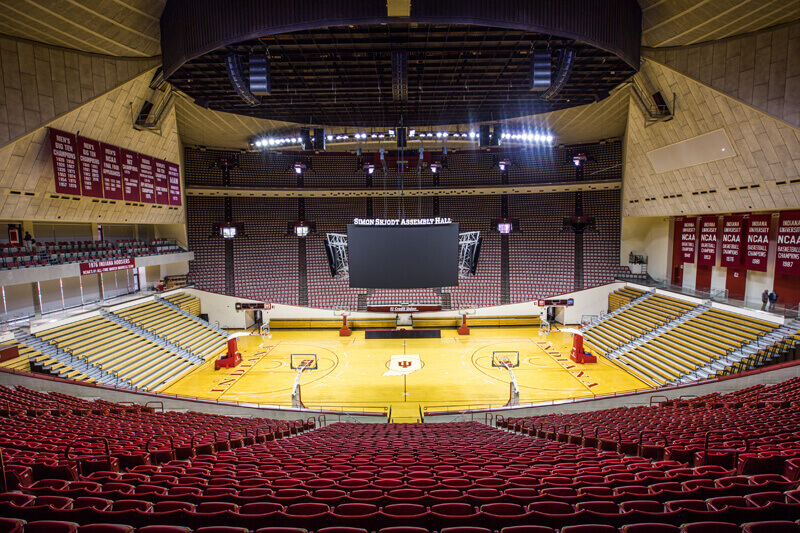 In addition to Tuesday's news that formal workouts for men's and women's basketball could begin on July 20, the NCAA oversight committee also proposed a "temporary" recruiting calendar for the fall.
The plan could be approved as early as Wednesday, when the Division I council meets.
Under the proposed plan, evaluations could take place on August 15-16 at NCAA certified non-scholasitc and August 22-23 at NCAA certified scholastic events. Schools would be allowed to send two coaches to the events.
Due to the COVID-19 pandemic, this year's April and July evaluation periods were canceled.
The setup would be similar on a pair of weekends in September as programs would be allowed to send two coaches to NCAA certified non-scholastic events on Sept. 5-7 and NCAA certified scholastic events on Sept. 19-20.
Here are some other details from the proposal released by the NCAA:
Under the recommendation, a quiet period would continue for most of August, which would allow only in-person recruiting contacts the school's campus (recruiting visits). No in-person, off-campus contacts or evaluations may occur.

Most of September will be a recruiting period where countable coaches may make in-person, off-campus recruiting contacts and evaluations.

This will occur on non-holiday weekdays before school and after school until 9 p.m. and Sept. 13 and 27 (Sundays from 9 a.m.–5 p.m.). Evaluations will be permitted at:

– Regularly scheduled high school, prep school, two-year college contests and practices.
– Regular scholastic activities including only prospects enrolled at school where regular scholastic activities occur.
– Open gyms that include prospects from multiple high schools
– Fall leagues

Sept. 12 and Sept. 26 will be quiet days due to standardized testing dates.

The 130 recruiting-person day limit, and the limit of seven recruiting contacts and evaluations a coach can have per prospect during the academic year, would begin Oct. 1.

With the recruiting schedule being modified, another part of the proposal calls for a non-coaching staff member be designated to participate in on-court activities with the current roster of players, including coaching and off-campus visits.
Earlier this spring, Nike announced the cancelation of its Elite Youth Basketball League (EYBL), the nation's top grassroots basketball league and the NCAA canceled its college practice camps for July.
If the temporary calendar is approved for the fall, it is not yet clear how the shoe companies would be involved in hosting events for the proposed non-scholastic evaluation periods.
Filed to: